Bloomsday Montreal, now in its sixth edition, is happy to tout its status as the largest celebration outside of Dublin, Ireland.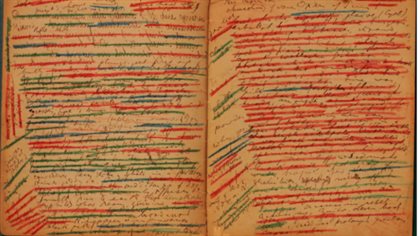 Dublin is the scene of Leopold Bloom's epic journey on June 16th 1904, as recounted by James Joyce in his novel "Ulysses".
"A man that never existed on a day that never was"
Early celebrations began in Dublin in the 1950's and eventually the occasion grew into a festival overseen by the city's James Joyce Centre.
Now Canadians, like many people around the world, are getting hooked on Joyce and there are activities in Toronto, Ottawa and Montreal.
These are all cities where Irish immigrants, refugees many of them in the mid-nineteenth century, settled.
In Montreal the events this week included a lecture by Professor Michael Kinneally of Concordia's School of Irish Studies; "Introducing Mr. Joyce's 'Ulysses".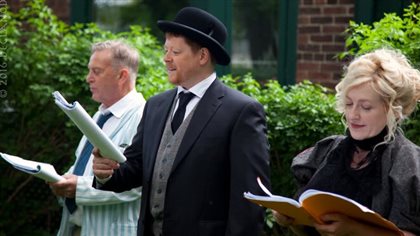 Another annual highlight is what's known as 'Molly Bloom's Soliloquy' by Montreal actor Kathleen Fee.
It all culminates today in a reading series bringing life to the many other memorable moments and characters in 'Ulysses'.
Toronto's Bloomsday is the longest-running event in Canada. This was the invitation sent out, on this, their 32nd year:
"Richard and the cast cordially invite you to join them in a celebration of this daft Literary Holyday of a man that never existed on a day that never was, when Toronto's Beaches will become Dublin for a Day!"