Canada's electronic spy agency issued a stark warning Friday that foreign nations, hacktivist groups, criminals and simply thrill seekers pose a growing threat as they strive to influence or undermine the country's democratic process.
The new report, released by the Communications Security Establishment, comes amid questions about Russia's alleged role in the last U.S. presidential election, as well as the recent election in France and attempts to influence the upcoming federal election in Germany.
As a G7 country, a NATO member, and an influential member of the international community, Canada's domestic and international actions affect the core interests of other countries, foreign groups, and individuals, making it a target for covert attempts to influence its policies and its political process, the report says.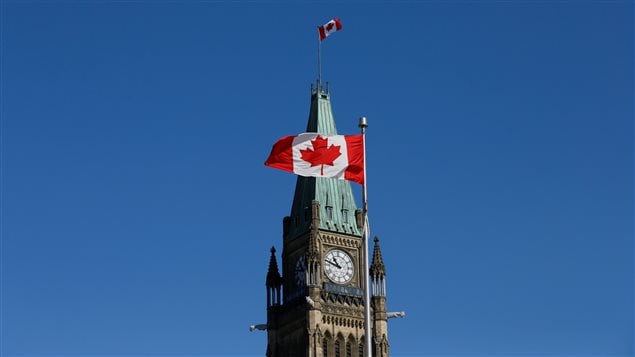 The report identifies three key targets for campaigns to influence or undermine Canada's democratic process: elections, political parties and politicians, and the media.
These three aspects of the democratic process are so important that they are protected by Canada's constitution, the report reminds.
"For democracy to work, citizens need to trust that the process is fair, that politicians are not beholden to foreign or criminal interests, and that the media is not influenced by foreign or criminal interests attempting to sway voters and the outcome of the democratic process," the report says.
While foreign states did not use cyberattacks to try to influence the last federal election in 2015, there are no guarantees they won't try in 2019, the next time Canadians are scheduled to go to the federal polls, it says.
"Setting aside unforeseeable events, we judge that, almost certainly, multiple hacktivist groups will deploy cyber capabilities in an attempt to influence the democratic process in 2019," the report says. "Hacktivists will likely study the success of past influence operations and adopt more sophisticated and successful activities."
However, the strategic threat to Canada's interests comes from other nation-states, the report says.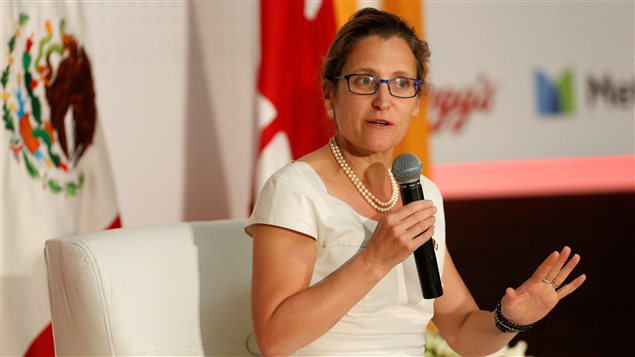 Foreign Affairs Minister Chrystia Freeland calls it a serious threat to Canadian democracy.
In response, the Liberal government is promising to set aside political bickering and work with other federal parties to protect the electoral system from foreign adversaries and other nefarious actors to deal with "our shared challenge ahead in a very Canadian way," said Democratic Institutions Minister Karina Gould, the lead minister on the file.
Freeland said she's taken up the issue actively in various international meetings with like-minded allies, but she sidestepped questions about whether she has raised the issue with her Russian counterparts.
"It's an issue which has been discussed quite energetically at the NATO table and also at the G7 table," Freeland told reporters during a conference call from Miami.
"And it's probably worth pointing out that this is also an issue we have discussed directly with our Latvian allies, because Canada is leading the battle group in Latvia. That's a particular area that we need to be aware of and that we're working on."
Canada's contribution to the NATO mission in Latvia is part of the alliance's plan to bolster Europe's eastern flank to deter Russia, which annexed part of Ukraine three years ago, and has been blamed for cyberattacks in several countries in eastern Europe in recent years.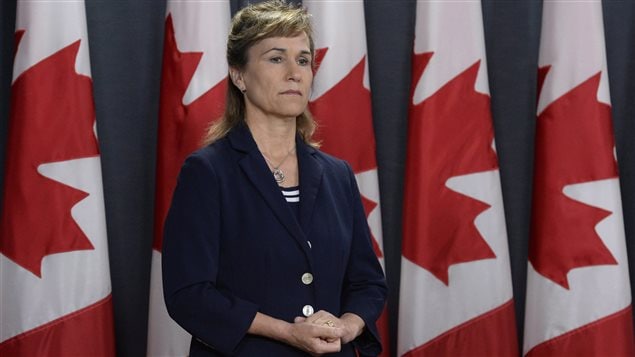 Among the steps announced Friday is to have the CSE, whose mandate includes protecting the country from cyber threats, brief all federal parties for the first time on the dangers — and how to protect themselves.
The electronic spy agency will also work with Elections Canada and its provincial counterparts to shore up their own defences.
"There is nothing more precious than our democracy, there is nothing more precious I think for all of us Canadians than our right to elect our own government, that is at the core of who we are," she said. "And defending that right against outside interference, against outside efforts to manipulate our free Canadian choice is extremely important."
However, defending that core value is not just a job for the government but the whole of Canadian society, Freeland said.
"It needs to be a cross-party effort, it needs to be a social effort, a public effort, it's a job that the media needs to be very much involved in too," she said. "I think we need to all appreciate that we have a shared interest in standing up for and defending our democracy."
With files from The Canadian Press