Born in Argentina, she grew up in India, in New Delhi and Mumbai, before moving to Toronto, and then to Alberta where she has produced award-winning art while also instructing other creative minds for over 40 years. She was elected into the Royal Society of Canada in 2009 for her contributions to Canadian culture.
Liz Ingram is distinguished professor emerita just retired from the Faculty of Arts at the University of Alberta.
Listen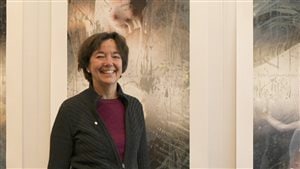 Her latest exhibition is a mini-retrospective of more than 40 years while teaching at the university.
It's called "Water Bodies", and explores how we as humans are connected with and are made up of water, a precious resource we should be aware of and be careful to preserve this basic element of life.
In her work Ingram makes use of various media including etching, photo intaglio, digital media, and installation.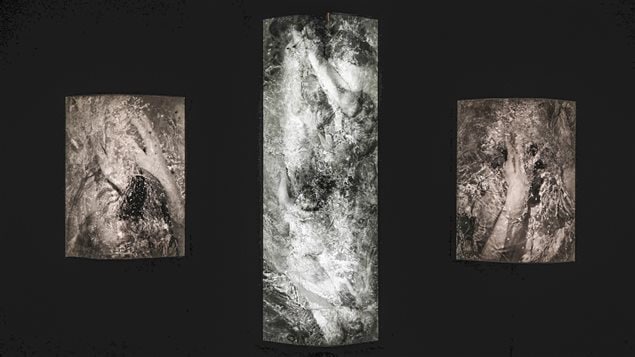 She has won awards for her prints in Canada and in places like Slovenia, Korea, Brazil, Estonia, India and Finland.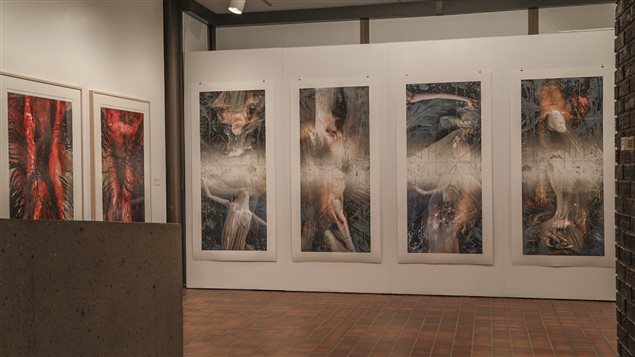 Her works have been featured in locations around the world ranging from Poznan Poland, Shanghai China, the Canadian Embassy in Tokyo Japan, Irsee Germany, Debrecen Hungary and more.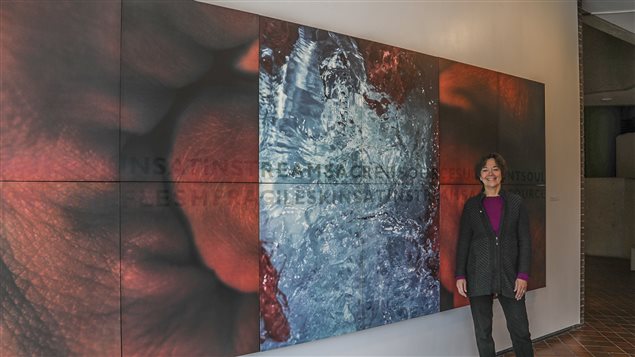 Having long explored the transition between the physical and the ephemeral, in recent work the environment and especially water have become themes to be explored, again through a variety of media.
Her recent work is inspired in part by the property she and husband Bernd Hildebrandt own in natural setting beside a lake in the Alberta foothills. His poetry also appears on some of the works. She notes that the natural surrounding is also a "collaborator" and also highlights the need to be aware and preserve the nature that supports us.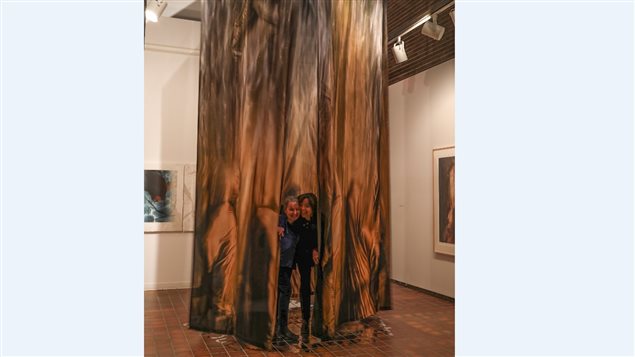 Although just retired from the University of Alberta, she currently has an exhibition there- Water Bodies- which showcases several works spanning decades.
But retirement is not an excuse to slow down, but rather to focus even more on creation. Indeed she'll soon be off for a four-month residency in Buenos Aires
additional information