As Ottawa prepares to host U.S. Secretary of State Rex Tillerson on Tuesday for talks about the North Korean crisis, United Nations Secretary General António Guterres says he is deeply concerned over the risk of military confrontation on the Korean Peninsula, "including as a result of miscalculation."
"The situation on the Korean Peninsula is the most tense and dangerous peace and security issue in the world today," Guterres told the UN Security Council Friday. "I am deeply concerned by the risk of military confrontation, including as a result of unintended escalation or miscalculation."
The risk is being multiplied by "misplaced over-confidence, dangerous narratives and rhetoric, and the lack of communication channels,"  he said.
The secretary general called on all parties to re-establish and strengthen communication channels, including inter-Korean and military to military channels.
"This is critical to lower the risk of miscalculation or misunderstanding and reduce tensions in the region," Guterres said.
'Alarming and accelerated pace'

Friday's ministerial-level meeting at the Security Council to discuss the challenges to international peace and security posed by North Korea, known officially as the Democratic People's Republic of Korea (DPRK), was convened at Japan's request.
In 2017, Pyongyang conducted activities related to its nuclear and ballistic missile programmes at an alarming and accelerated pace, the secretary general said.
On Sept. 3, the DPRK conducted its sixth nuclear explosive test, involving what it claimed was a "two-stage thermo-nuclear weapon," Guterres said.
Furthermore, over the year, Pyongyang conducted 20 ballistic missile launches, including for the first time tests of two intercontinental-range ballistic missiles, as well as tests of new medium- and intermediate-range ballistic missiles two of which flew over Japan in September, Guterres said.
'Blatant disregard'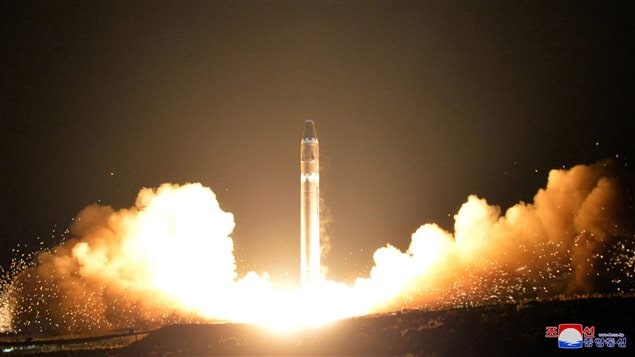 North Korea never issued any aviation or maritime safety notifications for any of these launches, the secretary general said.
In addition, the International Atomic Energy Agency (AEA) is being denied access to the DPRK to verify the status of its nuclear program.  The agency monitors Pyongyang's nuclear program through satellite imagery.
Pyongyang's actions show "blatant disregard for the will and resolutions of the Security Council and undermines the international norm against nuclear testing and the nuclear non-proliferation regime," Guterres said.
Yet, the secretary general warned that any attempts to resolve the crisis by military means would have devastating and unpredictable consequences.
Sports competition, but not an arms race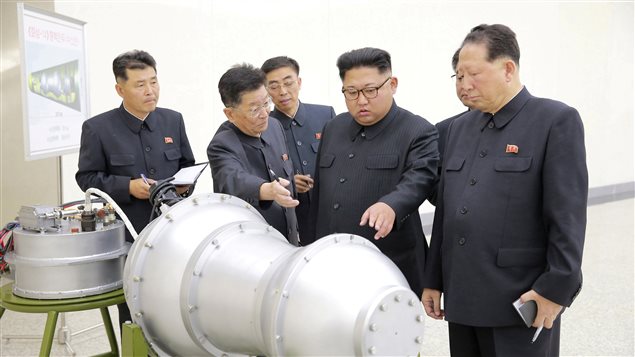 Guterres also noted the need to disassociate the peace and security situation in the DPRK from the humanitarian needs in the country.
Seventy per cent of the country's population is affected by food insecurity and 40 per cent are malnourished and some $114 million is needed to meet urgent requirements.
However, the 2017 DPRK Humanitarian Needs and Priorities appeal is only 30 per cent funded, he said.
"The people of the DPRK need our generosity and help," Guterres said.
He pointed to the upcoming Winter Olympics in Pyeongchang, in South Korea, and expressed hope that the North would take part.
"As the General Assembly has recognized, these Games can foster an atmosphere of peace, development, tolerance and understanding on the Korean Peninsula and beyond, Guterres said.
"We must do everything we can to reach that objective – and avoid a level of danger that would be unpredictable in its trajectory and catastrophic in its consequences."