Your hosts, Lynn, Marie-Claude, Levon, and Marc  (video of show at bottom).
Listen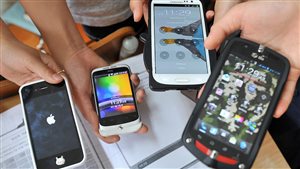 New concerns about addiction in children are being expressed, and it's not about drugs.
Several groups and individuals are calling on cellphone makers, including Apple, to do more to prevent mobile phone addiction among children.
Critics say children who adopt electronic technologies early have trouble concentrating, show less empathy, and even have difficulty reading the facial cues of others including parents.
Depression and obesity are also cited as having some relation to excess device use.
Levon spoke to  Canadian global affairs analyst and a former spokesperson for UNICEF Michael Bociurkiw.
*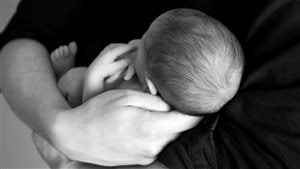 The opioid crisis in Canada has a new concern.
Statistics show that in 2016-17, about 0,5 per cent of all newborns in Canada has "neonatal abstinence syndrome"… or in other words, were suffering withdrawal from prescription or illegal drugs.
The effects included persistent crying, weight loss, and even seizures in more serious cases.
Previously the babies would be kept in hospital after birth to wean them off the drugs during twi or three weeks, while the mother was sent home. Now, the Canadian Paediatric Society says it's better to keep mother and baby together
Lynn spoke to Dr Thierry Lacaze, chairman of the Society's Foetus and Newborn Committee and author of the new guidelines.
*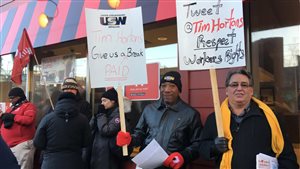 A brand name that has almost become ingrained as a part of Canadian culture, is suffering a major backlash.
The Tim Horton's coffee shop chain, now an international coffee, doughnut and fast food chain, has long been seen as iconic in Canada.
However, when the province of Ontario hiked its minimum wage requirements by $2.40 to $14/hr. Some owners immediately cut back on the meagre benefits and perks of its lowest wage employees.
While all small businesses in the province are affected to varying degrees, the "scrooge-like" reaction of some Tim's franchise owners has sparked a bitter backlash across social media and calls for a boycott
Marc spoke to Sam Fiorella, a professor of social media marketing at Seneca College, who says this may spark a massive change for small business as the labour movement gets involved.
Images of the week