Your hosts, Lynn, Marie-Claude, and Marc (Video of show at bottom)
Canadian fence against illegal migrants?
The province of Quebec has seen almost 30,000 migrants cross from the U.S into Canada illegally last year. So far this year, some 6,000 have made the crossing and demanding asylum. This has cost the province at least $150 million dollars, a request for payment they've made to the federal government saying international borders are a federal responsibility.
Meanwhile caring and paying for the migrants during the long process of evaluating their claims is straining provincial authorities. One politician says the solution is simple. put up a fence. Levon spoke to Jean-Nicolas Beuze, UNHCR representative in Canada who says it should not be done.
Children developing myopia
Myopia, also known as being "near-sighted" is where close objects can be seen clearly, but objects further away become blurred.  Complicating the problem for young children is that they may not understand that blurred vision is not normal, and so they may not mention it. Letting the condition go on for a long period can lead to even more serious complications later.
A new study shows a correlation between the amount of time children spend out doors: more time outdoors means less chance of developing myopia.
Lynn spoke with Mike Yang, a researcher at the University of Waterloo in Ontario. He is the lead author of this study from the university's Centre for Ocular Research & Education or CORE.
Vehicle attack in Toronto:
A horrific attack in Toronto left 10 people dead, and 14 others with a variety of severe injuries. It appears so far not to be linked to any known radical group, but rather possibly just a 25-year-old man taking out his personal frustrations against innocent people by driving a vehicle at high speed onto a crowded sidewalk.
He may have been inspired by excessive media reporting of similar mass killing incidents. Marc spoke with Michel Juneau-Katsuya, CEO of Northgate Security and former senior manager with Canada's security and intelligence service. In this excerpt he talks about media reporting, and  says people shouldn't be eager to give up civil liberties in exchange for tighter security.
Lebanese food-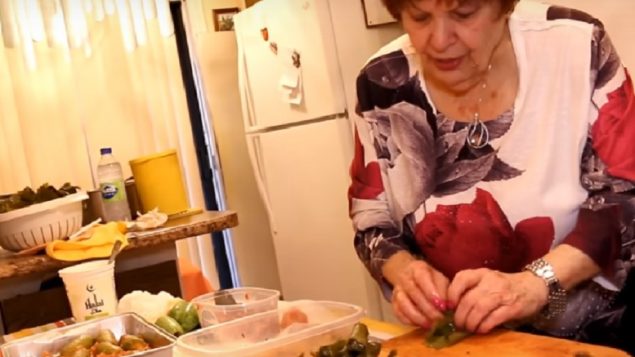 A prolific caterer for the past 40 years, Afifé Najm invited RCI's Marie-Claude Simard into her Montreal home this week.  Now retired, Najm still cooks up a storm and shows how to make kebbe, stuffed vine leaves, koussa, and other goodies!
Images of the week