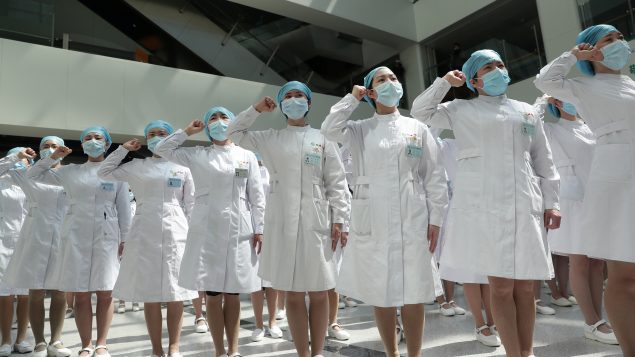 Nurses wearing face masks take part in an event held to mark the International Nurses Day, at Wuhan Tongji Hospital in Wuhan, the Chinese city hit hardest by the coronavirus disease (COVID-19) outbreak, in Hubei province, China May 12, 2020. China Daily via REUTERS ATTENTION EDITORS - THIS IMAGE WAS PROVIDED BY A THIRD PARTY. CHINA OUT. TPX IMAGES OF THE DAY - RC2XMG9YT7AW
Do you want to report an error or a typo?

Click here!
For reasons beyond our control, and for an undetermined period of time, our comment section is now closed. However, our social networks remain open to your contributions.