Swedish Sámi visual artist shaping climate changes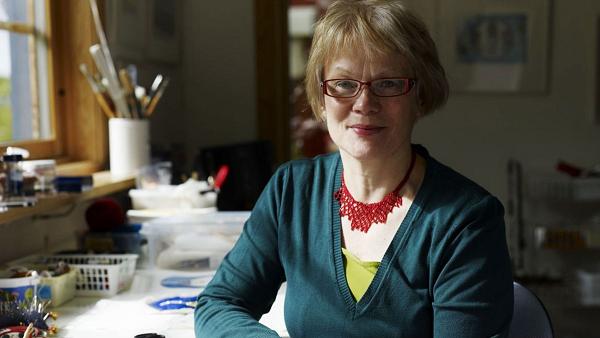 "The climate is constantly topical; right now it's all about remarkable winds, melting ice, and drowning reindeer," says artist Britta Marakatt Labba.
There is a different kind of art exhibition currently on show at the Kramfors art gallery in northern Sweden. Britta Marakatt Labba expresses how she views climate change with sculptures, tapestries, and even church vestments. Her special techniques are embroidering with thin wool, linen, and silk yarns in combination with screen printing and collage.
An artist's job is to illuminate important social issues, Labba says. Almost 25 years ago, in connection with the catastrophic nuclear reactor accident in Chernobyl, Ukraine, she began depicting environmental issues. In recent years, much of her work has reflected global warming, something she herself experiences close-up.
"Those of us who herd reindeer for a living see very clearly how important it is that nature works. These days, we don't know when it's going to rain and when the snow will crust over," Labba says.

*Deliberation* is a central work in the exhibition. It depicts a natural catastrophe already occurring in various places around the world. As wind and floods knock down trees, people sit in a conference and wonder what they should do.