Russian Land Purchases Raise Suspicions in Finland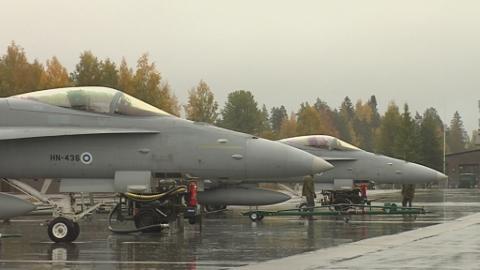 Land purchases by Russian citizens in the immediate vicinity of Finnish military bases have raised suspicions. Purchases have been made of properties in poor condition or that are wasteland, but adjacent to military facilities. One such example is land close by the Karelian Air Command near Kuopio.
The head of the Karelian Air Command, Ari Jussila, says that he is aware of the purchase, but is unwilling to take any position on the matter, since the Air Command's duties on the ground extend only as far as its perimeter fence. The Defense Forces has a unit charged with overseeing issues of this kind.
The matter of these real estate deals was raised by Arto Luukkanen, a researcher of Russian affairs at the University of Helsinki. It is noted in his recently published book Suomi Venäjän taskussa (Finland in Russia's Pocket).
Security police keeping tabs
There has been no publicly released information linking the land purchases to espionage activities. Finland's Security Police, Supo, says that it is one of many social phenomena that it has kept tabs on and continues to do so.
The Air Force has not been very specific in comments about what can or could be observed from positions close to its bases, but it is known that flights by fighter jets and radio traffic can be monitored at a distance, even from outside the country.
Arto Luukkanen himself does not consider that Finland is being targeted by especially hostile intelligence gathering, but points out that if espionage is taking place, it is good to be aware of it.
Another perspective on the issue is that if someone wanted to carry out surveillance of bases, it could be done in a much more subtle manner. And, contrasted to Russia, Finland is a country where land has lasting value and where a building permit actually means that an owner can build something on his land.