Finnish research ship investigates Baltic sea radiation levels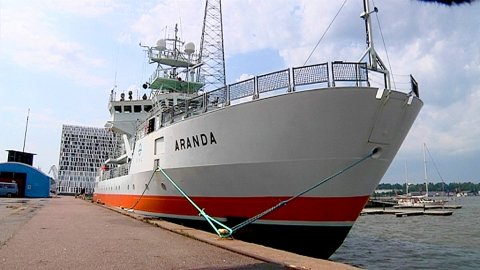 Finnish maritime research vessel Aranda will start a voyage on Saturday to determine the condition of waters in the eastern Gulf of Finland. Levels of radiation, oxygen and marine life at the sea floor of the Gulf will be examined in Finnish and Russian territorial waters.
Algae toxins and nutrient concentrations will also be monitored.
Aranda sails from the port of Kotka. The Finnish Environmental Institute's research vessel will also call in at St. Petersburg for a public exhibition of its work.
The Baltic is the most radioactive sea in the world. Most radiation seeped into the sediment at the floor of the sea. The largest single dose resulted from the aftermath of the Chernobyl nuclear disaster 25 years ago.