Finland's bears are on the move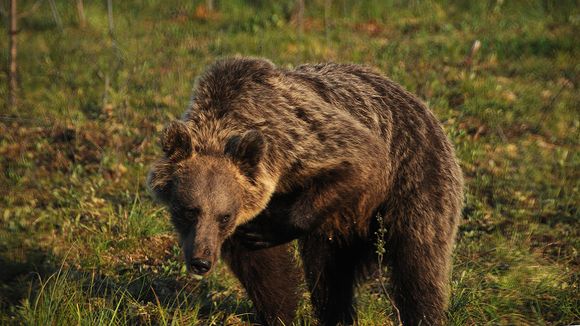 Finland's bears are waking up after their lengthy winter hibernation.
Sightings have been made in several municipalities including Suomenselkä and Isojoki. However, areas along the Ostrobothnian coast seem to be particularly interesting for the large local beasts. In particular, Merikaarto bears are gaining a reputation for taking jaunts downtown.
Vähäkyrö's Merikaarto bear population is estimated at 6-8 animals. The number of cubs is not yet known. Exploring their surroundings after many months of deep sleep, bears have even be known to wander into the middle of the small town.
"Bears have been seen out the back of the school building and in the new residential area," says Merikaarto Hunting Club's chairperson Alpo Vuori.
"On the Ostrobothnian west coast in Kristiinankaupunki's Lapväärtti and especially in Vähäkyrö's Merikaarto there have been a lot of bear sightings this spring," confirms Ostrobothnia game manager Michael Luoma of the Finnish Wildlife Agency.
Young bears bold and frisky
Bear sightings have also been reported in many other municipalities, such as in Suomenselkä and Isojoki.
Amongst others, residents of Perho, Lestijoki and Toholampi, all in Central Ostrobothnia, reported the furry brown carnivores as being on the move.
"All findings must be reported to the municipality's large carnivore contact person," says Luoma. "In particular, we are interested in information on bear cubs."
Every municipality has named its own large carnivore contact person and wildlife cameras have been erected across parts of Ostrobothnia.
Luoma says that the public should be wary of young 1-2 year old bear cubs that the mother has driven out of the den to make way for new cubs.
"These cubs can be very bold in their behaviour," he warns.
Related stories from around the North:
Canada:  Fighting to protect bird habitat in North America's boreal forest (SLIDESHOW), Eye on the Arctic
Finland:  New measures to protect the Saimaa seal in Finland, Yle News
Iceland: Endangered whale meat shipped from Iceland via Halifax, The Canadian Press
Norway:  Rapid growth in Svalbard walrus population, Barents Observer
Sweden: Sweden's mountain hares changing fur color too early, Radio Sweden
United States: Scientists seek cause of patchy baldness in some Beaufort Sea polar bears, Alaska Dispatch