Officials hope detailed avalanche forecasts will prevent holiday tragedies in Sweden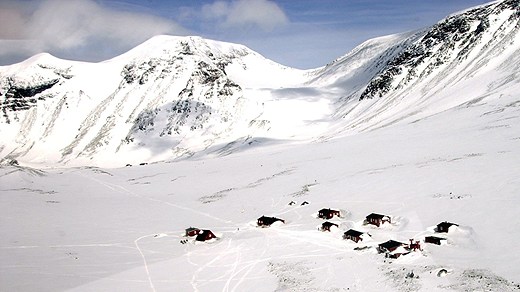 The winter school holidays start next week and Swedes will be heading in their droves to ski slopes across the north of the country and further afield.
And this year mountain safety authorities hope they will be safer than before.
In the last decade six people have died in avalanches in Sweden. The latest fatality happened on Tuesday this week.
A 40-year-old ski resort worker, out on a routine check of the slopes, was caught up in a 200-metre wide avalanche in the northern ski resort of Tänndalen.
And in an attempt to raise awareness of the dangers, the National Mountain Safety Council has started issuing more detailed avalanche forecasts covering off-piste areas not just ski lifts and slopes.
"We hope that everyone will use the avalanche forecasts and learn more about avalanches to prevent accidents in the future," Per-Olov Wikberg, from the council told Swedish Radio Norbotten.
"It's that awareness that we think will save lives," he added.
In addition to the international five-point risk scale – the new forecasts will include weather details and observations from mountain rescue teams, resort workers and volunteers in 20 different mountain areas.
But the national safety council warns that the predictions shouldn't replace common sense – they say there is always an element of risk in trekking and skiing and skiers should always enquire locally about conditions.
More and more Swedes are taking to the mountains every year and according to Wikberg increasing numbers are tempted to go off-piste.
However, three times more Swedes lose their lives in skiing accidents abroad.
The hope is that if they get used to checking the forecasts when they ski at home, then they will be more careful on skiing trips abroad – mainly in the Alps.
"Swedes are over-represented in skiing accidents today. Relatively speaking there are far more avalanche incidents involving Swedish fatalities – particularly in the Alps – when you take into account the number of skiers," said Per Olov Wikberg.
For more stories from Radio Sweden, click here.