Norwegian plane wreckage removed from mountains in Arctic Sweden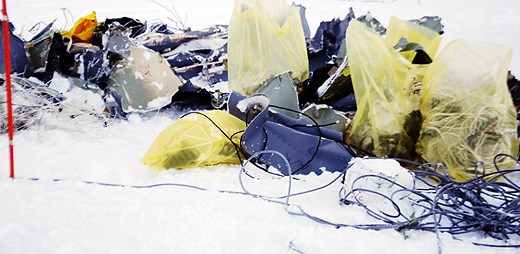 Two tonnes of debris from the crashed Norwegian Hercules plane has been transported from the Kebnekaise mountain range in Arctic Sweden, reports Swedish Radio. 
Human remains from the five crew members, all Norwegian, are being taken care of by the local police.
The two black boxes have not yet been found, says investigation head Agne Widholm.
The military transport plane weighs just shy of 40 tonnes.
The crash earlier this month, which set of a massive search and rescue operation hoping to find survivors, spread debris across the glacier.
The regional head of crisis services, Karin Börjesson, told local newspaper Norrländska Socialdemokraten that there is risk that fuel from the wreckage seeps into streams in the area.
She warned of potential environmental damage.
For more stories from Radio Sweden, click here.