Pebble Mine opponents strike gold with Alaska judge's residency ruling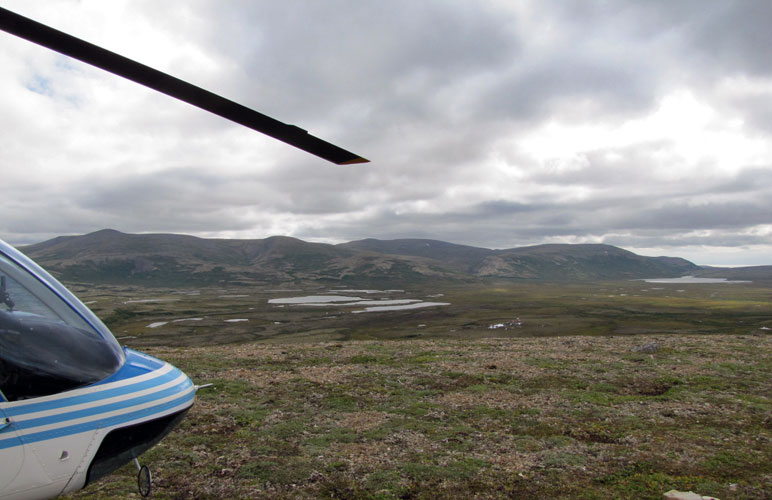 Just before the Environmental Protection Agency is set to hold hearings in Anchorage, Alaska, over its draft environmental assessment evaluating Pebble Mine's impact on the Bristol Bay watershed, a state judge has issued a ruling likely to become yet another public-relations tool for well-funded opponents of the massive and controversial project.
At issue is whether or not certain individuals can claim residency in order to vote in municipal elections of the Lake and Peninsula Borough, home of the Pebble Mine prospect.
Last fall, a ballot initiative called Save Our Salmon was up for vote in Lake and Pen.
The initiative, which passed by a slim margin, would ban open-pit mining in waters that feed Bristol Bay's watershed, effectively killing Pebble Mine's chances of ever being built.
The state of Alaska, however, is challenging the constitutionality of the Save Our Salmon initiative. Pebble is located on state-owned lands that are designated for mining. The Department of Law maintains that only the Alaska Legislature — not 520 voters in the Lake and Pen Borough — can determine how state resources are developed for maximum benefit of all residents.
In any case, the borough rejected 19 votes, based on questionable residency. Five of those rejected voters challenged the borough's decision and prevailed in Anchorage Superior Court. While the ruling won't change the Save Our Salmon vote outcome, it will fuel Pebble politics and has already been seized as evidence that Lake and Pen Borough officials discriminate against mine opponents.
Plaintiffs include Pebble nemesis Gillam
One name popped out among the five plaintiffs in the residency case: Gillam. The Pebble project's chief adversary is also one of Alaska's wealthiest residents and owns a lodge near the mineral deposit. Bob Gillam bankrolled the Save Our Salmon initiative and has contributed to other efforts aimed at stopping the mine before federal permitting begins. The borough's election canvassing committee rejected the votes of Gillam and his son, John Clark Gillam, along with Daniel Oberlatz, John Holman, and Raymond "Sonny" Petersen. Their votes were disqualified questioned because the mail-in ballots were distributed to addresses out of the borough, then postmarked and returned from addresses outside Lake and Pen.
It's noteworthy that Lake and Pen Borough, about 200 miles southwest of Anchorage, has about 17 communities and five incorporated cities, yet only 1,710 people live in the borough's more than 30,000 square miles. With so few residents, such high stakes and the prominence of the Gillam name, charges and counter-charges aren't surprising.
Alaskans For Bristol Bay, the group behind Save Our Salmon, sent out a press release after the ruling that alleged both Gillams and the others were victims of a "blatant effort by Pebble Mine supporters to disenfranchise Alaska voters."
Some members of the Lake and Pen Borough Assembly, along with borough mayor Glen Alsworth and borough manager Lamar Cotten, have officially maintained neutrality in the Pebble Mine fight. Alsworth faces re-election this fall.
Cotten called the charges baseless.
Asked whether anyone on the election canvass committee — made up of borough Assembly members — would intentionally disqualify the ballot of Gillam, Olberlatz or any other Pebble Mine opponent, Cotten said "absolutely not."
Cotten allowed that it was possible some long-time residents out in Lake and Pen were frustrated with the fight, regardless of whether or not they supported the proposed mine, which is believed to be among the world's largest undeveloped deposits of gold, copper and molybdenum. Gillam has funded a relentless, high-profile campaign against Pebble over the last several years that's thrust Lake and Pen into the center of a political dog fight pitting pro-development interests against fishermen and environmentalists.
Sure, there could be some animosity toward Gillam over it all, Cotten said. But intentional vote tampering?
"(Election officials) wouldn't say 'yea' or 'nay' based on politics," Cotten said. "These people take seriously First Amendment rights and did nothing illegal or intentionally malicious."
Home is where the heart is
Whether intentional or not is beside the point, Anchorage Superior Court Judge John Suddock ruled. Alaska case law in the area of municipal residency is still largely unformed and without much precedent — but Suddock made it clear that there's more to residency than registering with the Division of Elections.
Too, "individual subjective intent" matters. Home is where the heart is — or "where in Alaska 'sings to his soul,'" Suddock observed. And unless evidence of intentional fraud or "frank unreasonableness" exists, Suddock declined to attempt to pin down what motives a voter may have for residency claims, according to Jim DeWitt, who represents Lake and Pen Borough.
The Gillams and three other plaintiffs were in fact residents of Lake and Pen Borough, regardless of where their ballots had been postmarked, Suddock found. And so they were entitled to vote and have their votes counted.
"As long as a voter timely registers to vote with the Division of Elections in Lake and Peninsula Borough, has some connection to the Borough, however slight, and subjectively intends to be a resident of the borough, the voter will be a resident entitled to vote in any election within the Borough," DeWitt wrote in his trial summary, adding that the decision was still under review by borough officials.
The borough could ultimately seek review of the verdict from the state Supreme Court.
Contact Eric Adams at eric@alaskadispatch.com
For more stories from Alaska Dispatch, click here