Tropical storms heading toward Finland?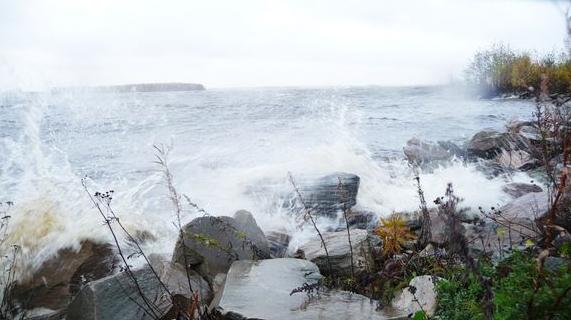 While parts of Finland are basking in sunny, summer-like weather on Tuesday, two powerful storms now over the Atlantic could impact its weather this weekend.
Tropical storm Leslie is now near Newfoundland, Canada. Leslie is expected to dump as much as 200 millimetres of rain on the island, potentially causing floods.
By Thursday the storm centre is projected to hit Iceland before moving on to the rest of Scandinavia.
Yle meteorologist Anssi Vähämäki expects Leslie to mingle with a low-pressure system now over the Norwegian Sea.
The storm will be weakening steadily, but should still accelerate winds and bring heavy rain to Finland on Friday and Saturday, he predicts.
Hang onto your hats!
The Finnish Meteorological Institute (FMI) says it's possible that the remnants of Leslie could bring severe gale-force winds of more than 21 metres a second, but that it will still likely fall within the range of normal autumn storms.
Another storm, Hurricane Michael, is now over the mid-Atlantic, packing winds in excess of 33 metres a second. This storm is also projected to move toward the Nordic region, but slowly.
The FMI says it appears that the remnants of Leslie and Michael will create a low-pressure zone over Scandinavia this weekend.
Leslie never hit hurricane strength, but Michael was at worst a Category 3 hurricane with winds of more than 50 metres per second.
On Tuesday, meanwhile, parts of southern Finland should have fine Indian-summer weather with highs reaching 20 degrees Celsius.
For more stories from Yle News, click here