Bus drivers slam light therapy for commuters in Sweden's North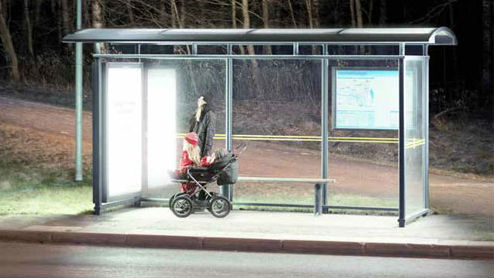 Commuters in Umeå, a town of approximately 80,000 people in northern Sweden, have had light therapy lamps installed at bus stops to cope with the loss of natural sun light during the winter, which can cause depression. But this does not make the local bus drivers happy.
"We want to give Umeå residents an energy boost," Göran Ernstsson, head of the energy company that installed the lamps, tells Swedish Television.
But bus drivers say they are blinded by the strong light and that the lamps are a traffic hazard.
"It is like meeting a car with the headlights on," the bus driver Torbjörn Persson tells SVT. "My night vision is reduced as the bus approaches the stop."
For more stories from Radio Sweden, click here