Canada approves eastern Arctic Baffinland mine project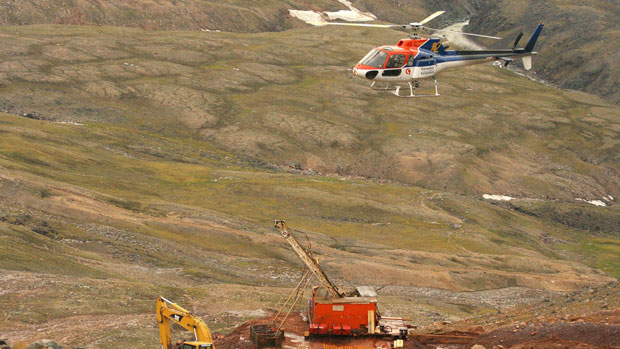 The Canadian government said Monday it has approved the Baffinland Mary River iron ore project in Canada's eastern Arctic territory of Nunavut after a recommendation by the Nunavut Impact Review Board.
The project is owned and operated by Baffinland Iron Mines Corp., a joint venture between ArcelorMittal and Iron Ore Holdings LP.
The government said the project now moves into the project certificate phase, led by the Nunavut Impact Review Board.
The proposed Mary River project is on Baffin Island, 160 kilometres south of the community of Pond Inlet, Nunavut.
ArcelorMittal and Nunavut Iron Ore Acquisition Inc. fought a bidding war before calling a truce to jointly acquire Baffinland and the Mary River project last year.
The Nunavut Impact Review Board filed a positive recommendation with the minister of aboriginal affairs and northern development in September.
The company said at that time that it hoped to complete the permitting process early next year.
Related Links:
Multibillion-dollar iron mine approved for Baffin Island, CBC News
Quebec Inuit ask for review of Nunavut mine project, Canada says 'no', CBC News