Finland: Talvivaara gets extra time for restructuring plan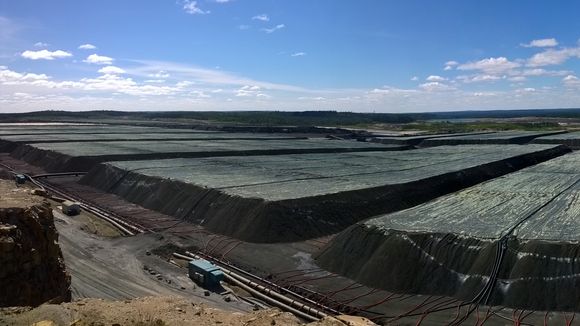 The beleaguered Finnish mining company Talvivaara has caught a break in the form of extra time to re-submit a restructuring proposal to write off the company's debts and find new investors to re-float the business.
The Espoo district court has given the mining company until mid-March to turn in the new plan.
The Administrator managing the Talvivaara restructuring programme applied for – and received – permission from the Espoo district court to extend the deadline for re-submitting the re-organisation programme.
The Administrator now has until March 13 to lodge a plan for reorganising the company's finances and bringing on board credible investors to get it back off the ground.
Talvivaara first filed a restructuring proposal at the end of September 2014. A major plank of the plan called on creditors to agree to a massive haircut on the debt the company owed.
 Re-organisation 'speed bump'
In the case of the parent company Talvivaara Mining Company the proposed debt write-down was 97 percent of an outstanding 478 million euros; the Administrator also wanted creditors to forgive 99 percent of the 956 million euros owed by the subsidiary, Talvivaara Sotkamo.
The re-organisation hit a speed bump in November when Talvivaara declared the Sotkamo subsidiary bankrupt. Back then, the company said that it was looking into a variety of options for acquiring the mining operations from the Sotkamo bankruptcy estate.
Now however, Talvivaara said that its participation in the mining company would depend on its sale to a new operator.
The company added that the parent company's ability to continue operations and the new re-organisation submission would depend on its role in the future mining company; something that can only become clear when the mine is sold and the identity of the new operator is known.
After declaring bankruptcy the mining subsidiary received some 60 million euros in state aid to keep the operation up and running.
Related stories from around the North:
Canada: Arctic mining – unexpected social negatives for Inuit women, Radio Canada International
Finland: Finland's Economic Affairs Minister calls for special audit of Talvivaara mining company, Yle News
Greenland: Analysis: Implications of Greenland's decision to allow uranium mining, Blog by Mia Bennett
Norway:  Svalbard coal mine cuts 100 jobs to reduce costs, Barents Observer
Russia: Analysis – Putin shutters Russian indigenous peoples', Blog by Mia Bennett
Sweden:  Bids given for Pajala mine in Arctic Sweden, Radio Sweden
United States:  Alaska – Judge temporarily halts EPA process on Pebble Mine, Alaska Dispatch