Northern leaders react to resignation of Canada's minister of aboriginal affairs and northern development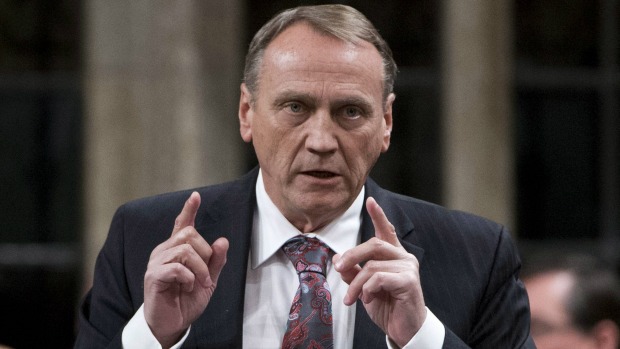 Though leaders in Canada's North are mixed on how effective John Duncan was as Canada's minister of Aboriginal Affairs and Northern Development, some feel his resignation may cause delays in files such as the Northwest Territories devolution.
Duncan resigned from cabinet Friday over contacting a tax court judge on behalf of a constituent. He will continue to serve as Member of Parliament for Vancouver Island North.
James Moore, minister of Canadian Heritage and Official Languages, will be the acting aboriginal affairs minister until a new minister is named.
Western Arctic MP Dennis Bevington said Duncan wasn't successful in dealing with First Nations issues.
"With the scale and importance of those issues, that job needs a very dynamic and dedicated minister, and Mr. Duncan, who has gone through a period of health issues during his time as minister, I don't think was able to give the portfolio that kind of prominence in cabinet."
He said the prime minister needs to choose a minister he has confidence in, and Bevington said he hopes a more senior cabinet minister is assigned to the portfolio.
Bevington said Duncan's resignation could slow some bills before Parliament but he doesn't expect it to interfere with files, such as environment assessments, that the minister needs to sign off on.
Dene National Chief Bill Erasmus said business for First Nations will continue as usual despite the resignation but their relationship with the federal government still needs improvements.
"John Duncan most likely did his best," he said.
"It's a hard file. Part of the problem is that you're dealing with aboriginal people, and you're dealing with Northern affairs. It's schizophrenic. On one hand you're supposed to help the people; on the other, you're supposed to rape the land."
Erasmus said Aboriginal Affairs and Northern Development Canada needs more consistent leadership and a senior cabinet minister. He questioned whether having an interim minister could delay plans to sign a final devolution deal for the Northwest Territories.
Ruth Massie, grand chief of the Council of Yukon First Nations, said losing Duncan as the federal Aboriginal Affairs minister may not be that bad.
Massie said she met with the minister once, two and a half years ago.
"We did talk to him about the importance of our relationship," she said.
"We did give him an update on where First Nations are in the Yukon, especially the implementation of our agreements and some of the challenges and issues we were facing. And we've had little or no feedback or progress on those issues."
Massie said it was obvious Yukon was not on Duncan's radar.
Terry Audla, president of Inuit Tapiriit Kanatami, said in a statement that he had had productive meetings with Duncan to advance issues facing Inuit communities, and looked forward to doing the same with Moore until a new minister is named.
Related Link:
Aboriginal Affairs Minister John Duncan resigns from cabinet, CBC News
For more northern stories from CBC News, click here