Avalanche warning in Finnish Lapland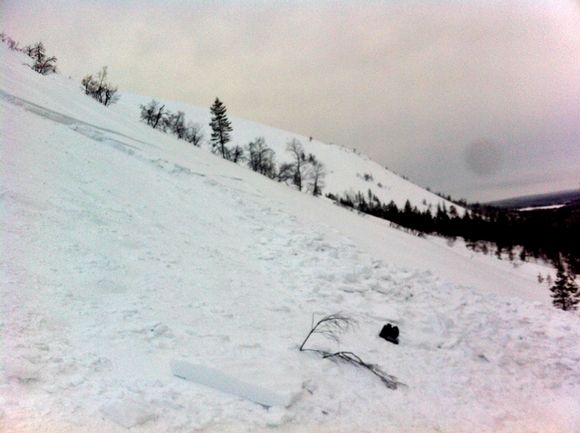 The Finnish Meteorological Institute FMI is warning skiers and nature lovers to exercise caution in western Lapland in Finland's Far North, due to a heightened avalanche risk.
Parts of western Lapland are facing a heightened avalanche risk, with fells in Pallas-Ounas, Ylläs and Levi particularly prone to snowslides, meteorologists warned Sunday.
The FMI added that natural snowslides are possible, while the man-made variety seem probable.
The risk of avalanches at ski centres in other parts of Lapland remains moderate, but that may change in the next few days, according to the forecast.
Avalanches generally occur during the spring in Lapland, but this winter small shifts have been common, due in part to massive snowfall and heavy rains. However well-maintained slopes generally do not pose a great risk.
Last Friday a skier was injured when she was swept away by an avalanche in Ylläs.
Related items:
Avalanche strikes Lapland slope, Yle News
Considerable avalanche risk in Finnish Lapland, Yle News
Finnish skier dies in Austrian avalanche, Yle News
For more stories from Yle News, click here