Baffinland mine ships record amount of iron ore in 2017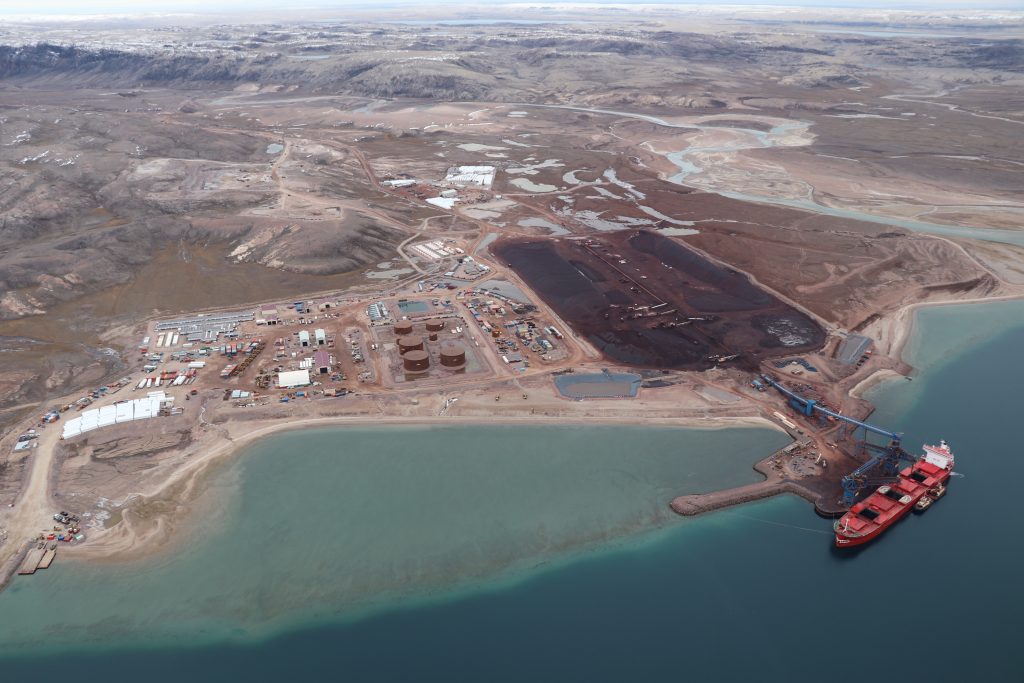 Baffinland's Mary River iron mine shipped a record 4.1 million tonnes of iron ore during its 75-day open-water shipping season, which wrapped up this week with the last bulk carrier leaving the Arctic waters off northern Baffin Island before fall ice completely enveloped the seas.
This year's season saw an almost two-fold increase from last year's volumes and the company says it has applied for a permit to ship up to 12 million tonnes of ore in the future. It is currently permitted to ship up to 4.2 million tonnes.
Baffinland Iron Mines Corporation deployed 56 vessels – each carrying an average of 72,600 tonnes of iron ore – from Aug. 2 to Oct. 17, to ship the high-grade ore from its Milne Inlet Port near Pond Inlet, Nunavut to markets in Germany, the United Kingdom and Japan.
The company claims it's the largest shipping program by volume ever executed in the Canadian High Arctic.
"Our record-setting performance was achieved through the hard work and dedication of our employees," Brian Penney, president and chief executive officer of Baffinland said in a statement.
"I also want to thank all of our partners involved in making this program a success, including our shipping partners, ice management experts, the Canadian Coast Guard, and the continued support of the North Baffin communities, in particular Pond Inlet, and the Qikiqtani Inuit Association," Penney added.
No health and safety or environmental incidents occurred during the shipping program, said the company, which is jointly owned by Nunavut Iron Ore and ArcelorMittal.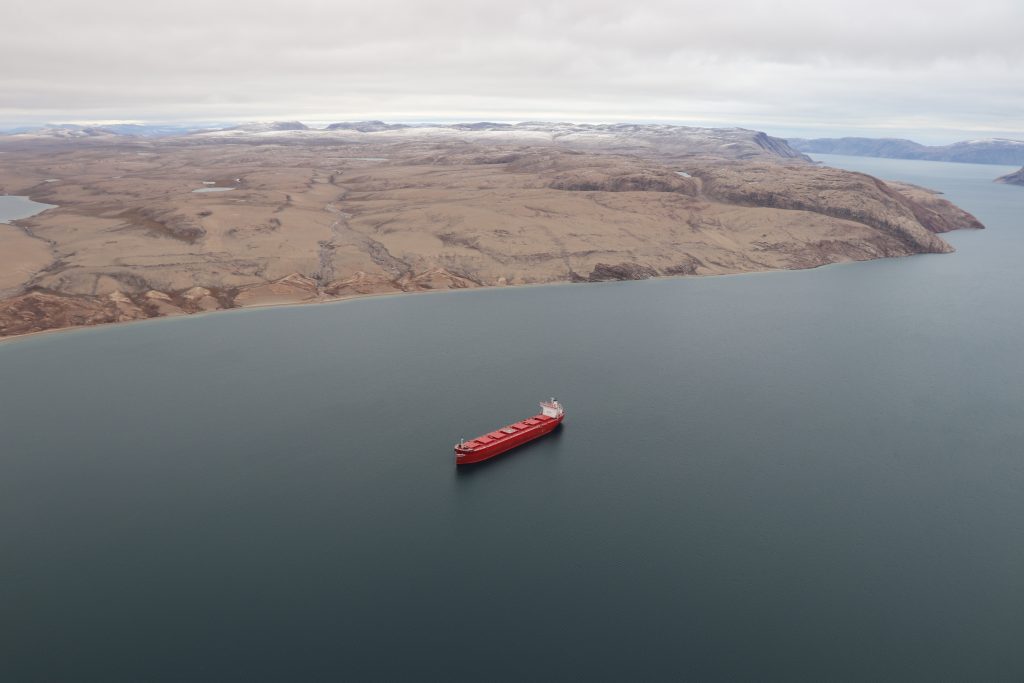 However, the mining operation saw the number of minor spills almost double over the previous year.
Last year the mine reported 14 spills, so far this year it has reported 37, including a few thousand litres of raw sewage and several hundred litres of fuel.
Baffinland officials said the company has deployed "world-leading health and safety control systems" and adheres to strict environmental standards and regulations.
Todd Burlingame, Baffinland's vice-president for sustainable development, said the company has sophisticated environmental monitoring practices that combine scientific and traditional Inuit knowledge.
"By working with local communities, the Qikiqtani Inuit Association, the Nunavut Impact Review Board, and federal regulators, we monitor water and sediment quality, and the aquatic environment to ensure our project is developed sustainably for the benefit of Nunavummiut," Burlingame told Radio Canada International in an email.
Baffinland has a special team trained in emergency spill response to respond to any spills, Burlingame said.
"Baffinland works closely with our federal partners including the Canadian Coast Guard (CCG) to develop protocols for emergency preparedness," Burlingame said. "Training is completed annually to ensure skills and best practices are top of mind."
This year, Baffinland hired 13 Inuit to participate in its marine mammal and marine environment effects monitoring programs, Burlingame said.
Related stories from around the North: