Highway construction underway in Canadian Arctic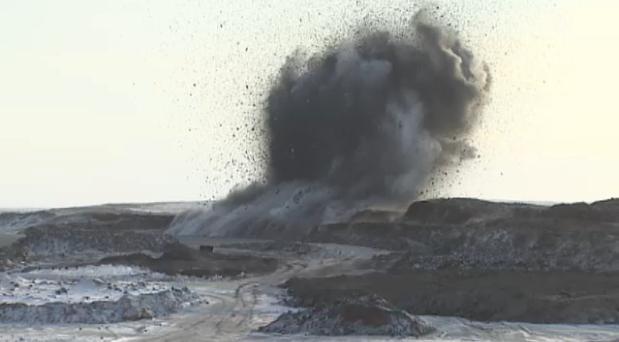 Construction is moving ahead on an Arctic highway in Canada's Northwest Territories, despite the design being only 85 per cent complete, leading to comparisons with the Deh Cho Bridge project.
Major design changes to that project well after it was approved led to significant cost overruns.
But contractors working on the 140-kilometre all-weather road between the communities of Inuvik and Tuktoyaktuk say building a 20-kilometre access road has given them the experience they need to keep the project on budget.
Two local companies have a joint-venture for the first phase of work, which is already underway.
"The cost and equipment and personnel are very well-known to the contractors involved," said Russell Newmark, CEO of E. Gruben's Transport.
"You're not starting from the point of view of saying we're going to do a large bridge that hasn't been done in the North before; this is something we know how to do and can do."
Newmark said highway designs can be tweaked in ways that bridges can't, for instance having a lower speed limit on curves.
Construction on the highway can only be completed during the winter months when the ground is firm.
Newmark says the goal will be to build 40 kilometres of new road each year.
He said consistent gravel sources will keep the price down.
"Probably your single most important factor is the distance that you're hauling with your trucks," he said. "One truck is going to cost so much regardless of if he's hauling 50 km or 10 km and if he's hauling 10 km he's going to get five times as many loads."
The goal for this spring is to finish filling out the 20 kilometre access road.
Newmark says if all goes to schedule, the road will be ready by September 2016.
Related Link: