U.S. Coast Guard scales back Arctic presence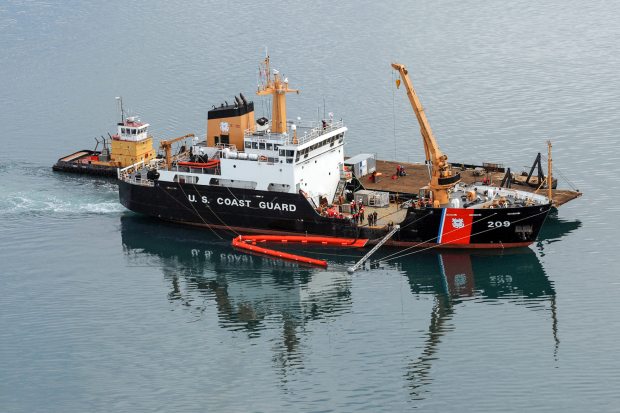 The U.S. Coast Guard is reducing its presence in the Arctic this summer, a result of budget cuts and a lack traffic in the region as Royal Dutch Shell takes a hiatus from the drilling that brought much attention to the region last year.
The Kodiak Daily Mirror reports that the extent of the decrease is still being debated by officials.
Last summer, the Coast Guard deployed helicopters, a C-130 fixed-wing aircraft and Coast Guard vessels to the Arctic Ocean to provide full-time search and rescue coverage as Shell pursued exploratory oil and gas drilling on the Alaska's offshore waters in the Beaufort and Chukchi seas.
But with Shell's announcement that the company is suspending 2013 Arctic drilling operations and ConocoPhillips indicating it will not pursue Arctic exploration this summer, it's unclear whether additional Coast Guard support will be necessary.
According to the Associated Press, the Coast Guard presence in the Arctic last summer included helicopters stationed at a Barrow hangar and a cutter offshore. Other Coast Guard crews tested cold-weather equipment or conducted medical and veterinary visits to villages.
Those missions probably won't be conducted this summer, according to Coast Guard spokeswoman Kalei Rupp.
She also indicated that if the Coast Guard does have a presence in Alaska's Arctic, it probably won't be in Barrow, but possibly in Kotzebue, where the Guard has signed an agreement for use of a 13,068 square-foot hangar.
The lease is not long-term. Rupp told the Daily Mirror the facility will be used for two weeks in July and another two weeks in the fall.
The AP reports that reductions in the Arctic could mean more aircrafts would be available to cover commercial fishing in Southcentral and Southwest Alaska.
Related Links: