US Department of Energy studies particles in Finnish forest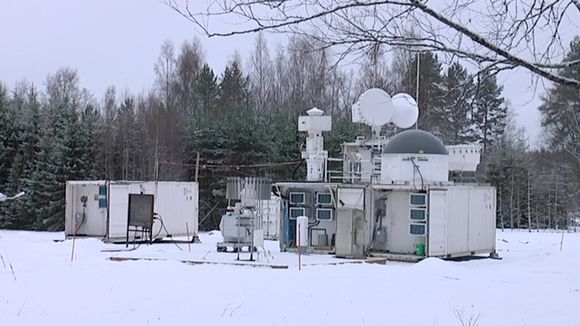 Top American and Finnish researchers are working together to better understand how fine particles in nature affect clouds and whether they can slow down global warming.
The United States Department of Energy has set up camp at the University of Helsinki's Hyytiälä Forestry Field station in an unprecedented research project.
It's part of the "Biogenic Aerosols – Effects on Clouds and Climate" campaign that continues through to the autumn of 2014 at Hyytiälä to measure fine particles emitted from forests in order to determine their effects on clouds, precipitation, and climate.
Scientists will use the data collected and combine it with previous observations made during the past 18 years at Hyytiälä, a leading international research centre.
In addition to the space agency NASA, other collaborators include the University of Helsinki, University of Eastern Finland, and Finnish Meteorological Institute.
According to professor Tuukka Petäjä, who initiated the project, the research will increase understanding of the atmosphere's fine particles, clouds and their affect on the climate and global warming.
Related Links:
Canada: Concerns about Canada's boreal forest, The Canadian Press
Sweden: Your next snack: a bug from the Swedish forest?, Radio Sweden
United States: White spruce may thrive as temperatures warm across subarctic Alaska, Alaska Dispatch