NATO praises Sweden's defence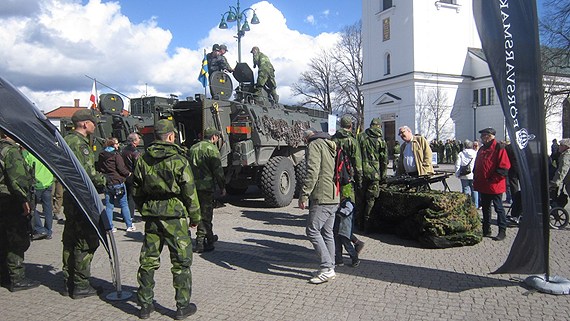 A top chief at the US-led military alliance Nato says that the Swedish military is in good shape to defend the country.
In Brussels Sweden's EU ambassador to Nato has received an evaluation saying that next year Sweden will have a modern defence force that will have the ability to "deter attack, and, of that fails, to defend the country against all but the most persistent and prolonged attacks."
Sweden's own highest ranking officer caused a scandal earlier when he said Sweden was only able to defend its territory for a week.
The defence spokesman for one of the governing parties, the Christian Democrats does not agree with the Nato statement. "It is an assessment of something we don't have. They say it will be the case in a year – this is what we've ordered, but we won't get it," says Mikael Oscarsson to Swedish Radio News. He also says that the promised military strength will only be ready in 2019 or 2023, and will need a bigger budget.
The Christian Democrat's defence spokesman is a supporter of Sweden joining Nato. Current Swedish policy is to avoid joining military alliances, although it is a member of Nato's Partnership for Peace programme and is part of teh Nato-led force in Afghanistan under a UN mandate.