Arctic police seize pot in Kaktovik, Alaska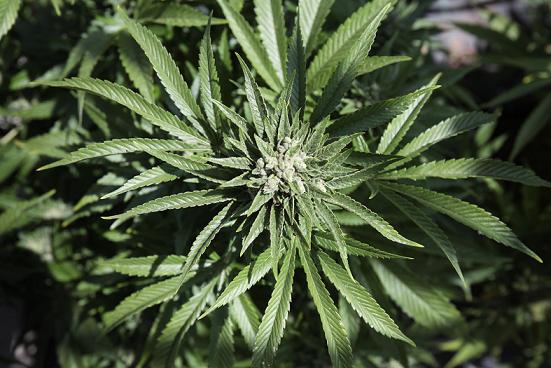 North Slope Borough police and postal service inspectors seized nearly a pound of marijuana Tuesday, which was being shipped from Fairbanks, Alaska's second-largest city, to the village of Kaktovik, where 239 residents live in the state's northeastern corner above the Arctic Circle.
Some 425 grams of marijuana was packaged for sale. The drugs have an estimated street value of $28,366, Detective Travis Welch wrote in a press release. Pot can fetch a pretty penny off Alaska's road system.
Police are continuing to investigate the illegal shipment and withheld the names of the shipper and recipient. They said, however, that charges of fourth-degree misconduct involving a controlled substance will be filed. The charge is a class C felony that can incur a penalty of up to five years jail time and a maximum fine of $50,000.
Jail time for pot possession can stack up, as one Matanuska-Susitna Valley resident learned when an Alaska State Trooper obtained a search warrant after smelling the man's 400-plus-marijuana-plant grow operation from more than a football field away. The defendant has fought long as hard since the bust, perhaps due to the fact that the court could hand down a life sentence for his offenses.
Above the Arctic Circle, the North Star Borough Police Department, who police about eight villages, are cracking down on the sale of drugs and alcohol as part of a "Healthy Communities" campaign. The borough previously opted to ban the sale of alcohol in its villages.
But that hasn't stopped villagers from shipping or carrying booze and weed back home. A day before the marijuana bust, North Slope police caught two people trying to board planes at Ted Stevens International Airport in Anchorage, Alaska's largest city. Twenty-six-year-old Flora Agiak allegedly stowed away nine 750 ml bottles in her luggage, including seven bottles of Monarch Vodka, a cheap buy in Anchorage at about $10. In all, her collection had an estimated street value of $900 on the North Slope, police contended. That same day, 29-year-old Kuutuuq Olemaun was caught at the airport with three bottles of Rich & Rare Canadian Whiskey and one bottle of Monarch Vodka. The estimated value of the alcohol seized was $400.
Booze is a longstanding problem for Alaska's far-flung communities, but marijuana is a drug of concern, too. On July 17, North Slope Borough police seized 2.69 pounds of the drug. Matthew Kubanyi, 27, was arrested at a Fairbanks airport terminal. He was headed for Barrow.
Lt. Gov. Mead Treadwell has cleared the way for the circulation of a petition that would put the legalization of pot on Alaska's 2014 primary election ballot. If passed, the law would legalize and regulate the production, sale and possession of marijuana. But the proposed law will keep local option in place, and communities would be able to opt out of legalization.
Contact Jerzy Shedlock at jerzy(at)alaskadispatch.com