Poor living conditions plague Nunavut communities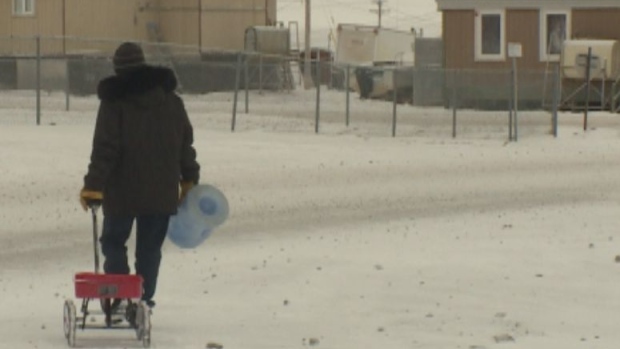 Poor living conditions are still a reality for many across the North. And one family in Gjoa Haven, Nunavut says it's a struggle to cope.
Simon Okpakok, 63, walks to a neighbour's house twice each day to get water.
"Something that's taking on my toll as a person fetching water every single day, not just once, but twice a day," Okpakok says.
He purchased his house from the Nunavut Housing Corporation more than a decade ago. The water pump broke over a year ago so there's no running water.
Okpakok pours water into the toilet so it can flush. The family has gone through two stoves, wearing out the burners, just to heat water to do the dishes.
The problems don't end there. Mold is growing in the back porch and the ceiling sags in many parts of the house.
"We are under, below the poverty level in terms of living condition but we try our best to do with what we have," he says.
The Emergency Repair Program with the Nunavut Housing Corporation can fix those problems, but Okpakok is $5,000 in arrears with the corporation.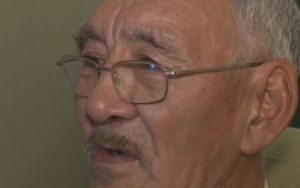 He can enter into a repayment plan, but that won't help him anytime soon.
"For small communities like Gjoa Haven there are no contractors available to do the work so we are just sitting ducks," he says.
Moving into another home is not an option. Housing is in short supply in the community.
"We are patient people, we take things as things come and we try our best to be patient and wait and wait for time for the work to be done," he says.
The Nunavut Housing Corporation was unavailable for an interview.