ANALYSIS: Race to claim High Arctic's oil resources may be a fool's mission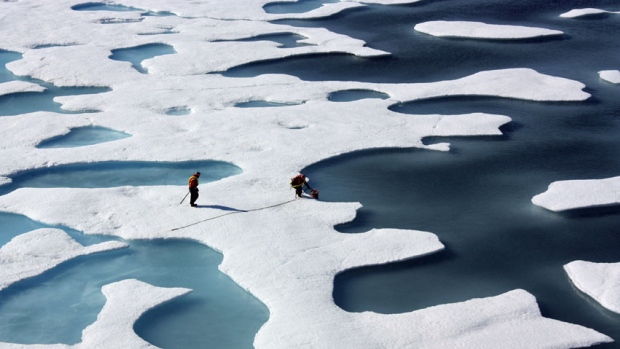 When asked earlier this week about extending Canada's territorial claims in the Arctic, Foreign Affairs Minister John Baird was clear about the rationale.
"We are determined to ensure that all Canadians benefit from the tremendous resources that are to be found in Canada's Far North," he said.
But while the federal government is eager to establish its claims to the polar seabed, some Arctic experts believe that Ottawa is putting too much stock in trying to reap the potential riches of such a harsh domain.
"The central Arctic Ocean is exceedingly remote, thousands of kilometres from any port, from any community, it is subject to extremely hostile weather, complete darkness for several months each winter.
"I could go on. But it is probably the most expensive place in the entire world to drill for oil," says Michael Byers, author of Who Owns the Arctic? Understanding Sovereignty Disputes in the North.
Because of all those hurdles, Byers adds, the economic argument for staking Arctic claims "is not a real argument."
Byers is by no means alone in this view, though it is not universal. Other prominent Arctic researchers, such as Rob Huebert at the University of Calgary, say that while we don't have the technology today to extract much energy from the High Arctic, who knows what will be the case a few decades from now.
And it is that longer term view that seems to be propelling Canada in its newly stated intention to lay claim to the North Pole — also being sought by Russia and Denmark — by making a submission to the UN Commission on the Limits of the Continental Shelf.
Baird also said that Canada is delaying a larger bid for seabed rights in order to collect more data to strengthen this territorial claim.
More than Santa Claus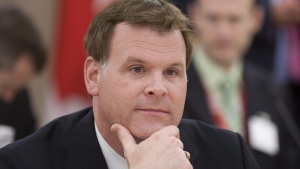 While the North Pole has an emotional resonance for many Canadians, the UN submission is "not about Santa Claus," says Shelagh Grant, author of The Polar Imperative: A History of Arctic Sovereignty in North America.
"It's not the North Pole that's important," she says. "It's the area around it."
The area she is referring to is the Lomonosov Ridge, an underwater structure of continental crust that spans about 1,800 kilometres across the Arctic Ocean from Russia's New Siberian Islands to Canada's Ellesmere Island.
Under the UN Convention on the Law of the Sea, a country has special rights to the resources that lie on the sea floor within 200 nautical miles of its coast. UNCLOS also says a country can secure control beyond the 200-mile limit if it can demonstrate the seabed is an extension of its continental shelf.
Russia claims the Lomonosov Ridge is an extension of the Asian continental shelf, while Canada claims it's an extension of the North American one.
What makes the Lomonosov Ridge so desirable is that it's relatively shallow, says Grant.
"The ability to mine something on a ridge that's shallower would be more feasible, probably, than some of the depths around there," she says.
Exaggerated treasure chest?
The Arctic is believed to contain as much as one-quarter of the world's undiscovered energy resources. It is thought to include not only oil and gas, but significant deposits of gold, diamond and tin, as well as other minerals.
The reason Canada and the other circumpolar countries — Russia, Denmark, Norway and the U.S. — are submitting scientific data to the UN commission is to win rights to these Arctic sea floor assets.
But there is a significant contingent of researchers who believe the quest for resources is too optimistic.
"Everybody's looking down the road, but I think there are some sober second thoughts about how much we're going to be able to extract from the Arctic," says Grant.
In an essay entitled "The Questionable Arctic Bonanza," Kathrin Keil of the Arctic Institute in Washington, D.C., laments "the never-ending glut of stories about the Arctic 'treasure chamber.'"
In her view, "the picture of an Arctic as 'prime real estate' of global significance is exaggerated."
Citing evidence from the U.S. Geological Survey, Keil writes that the biggest known oil deposit in the Arctic is thought to contain between 1.3 and 6.6 billion barrels, which is significantly smaller than the Prudhoe Bay oil field off Alaska.
She also notes that due to delays, inadequate equipment and bad weather, Shell had to stop offshore exploration and drilling in the Chukchi Sea in 2013.
All of it points to the fact that the Arctic Ocean is an extremely inhospitable place to extract anything, says Byers, who is also a Canada Research Chair in Global Politics and International Law at the University of British Columbia and ran for the federal NDP in 2008.
"If we're talking about the Beaufort Sea or we're talking about the Barents Sea, in terms of oil and gas, then we're having a serious conversation," he says. But resource extraction in the central Arctic Ocean is fraught with "logistical challenges."
'Tremendous breakthroughs'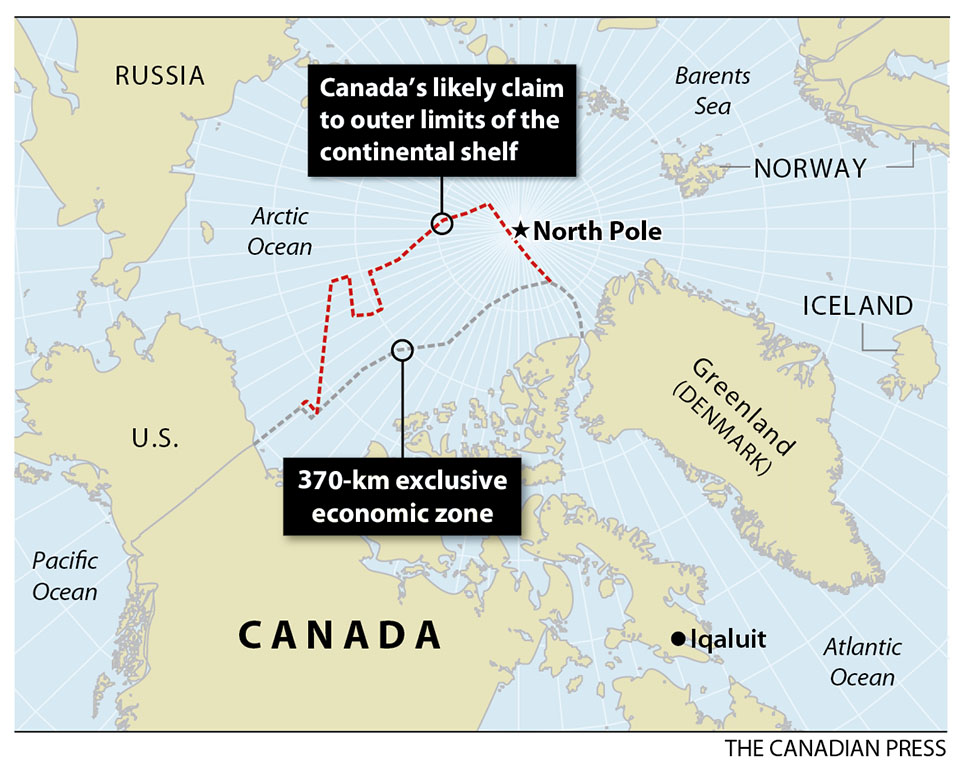 Those challenges aside, Rob Huebert, an associate professor at the University of Calgary, questions the prognostications of those who believe that the Arctic's resource bounty will prove to be more trouble than it's worth.
"My response to those people," he says, "is 'Boy, can I invest in your crystal ball?'
"To those people I would say, you may be right, but there are all sorts of tremendous breakthroughs that occur."
Huebert acknowledges that "we have no economic means of actually being able to exploit [Arctic resources] in the current state of technology and world prices."
But he says there have been a number of recent technological innovations that have allowed us to extract fossil fuel deposits that would have once been thought unattainable.
He cites hydraulic fracturing, or fracking, which has been used to access massive shale oil and gas reserves in certain U.S. states in particular.
"I mean, who would have thought that North Dakota would emerge as the largest energy-producing state in the U.S., and that by 2020 the country would be energy self-sufficient?" he asks.
For his part, however, Byers says that the sheer length of time needed to get any resources out of the Arctic seabed makes it a long shot.
Settling the claim on the Lomonozov Ridge, for example, could take several decades alone.
Then factor in the time needed for exploration and development, and it could take many decades before any company can pull fossil fuels from the Arctic floor, he says. "And who knows if we'll still be using oil and gas in a hundred years' time."
-By Andre Mayer, CBC News
Related Links:
Stephen Harper and the North Pole – Still embarrassing Canadians in Arctic policy, Blog by Heather Exner-Pirot
The Questionable Arctic Bonanza – Exaggerated Hopes and False Images of the Arctic as "Prime Real Estate," The Arctic Institute