Rains force bears out of hibernation in Finland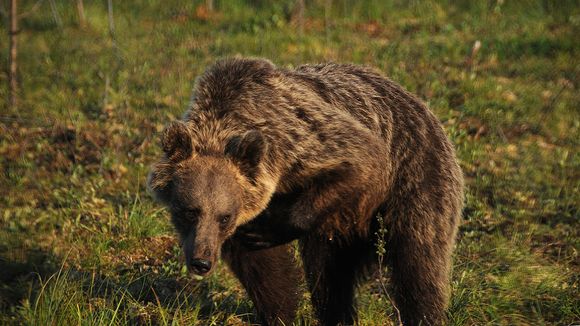 Rainy weather has disrupted the winter slumbers of many bears in Finland this year.
Particularly in south-eastern Finland, the rain has brought many bears out of hibernation.
Heavy rains and high waters have invaded some winter bear dens, forcing their sleepy inhabitants to seek new shelter.
Even while hibernating, bears react to external stimuli, stirring from their slumbers and then continuing their winter sleep. Despite the mild, wet weather, they sense the season, and it is not unusual that a bear will occupy two or three different dens over the same winter.
Bears now on the move are looking for dry spots to bed down again and will not start seeking food until the spring.
Related Links:
Hunters can shoot over 300 bears in Sweden's autumn hunt, Radio Sweden
Russia hosts meeting on polar bears, Eye on the Arctic
Polar bears diverged 4 to 5 million years ago, but interbred with brown bears, Alaska Dispatch