Skiing skills on thin ice for some Finnish conscripts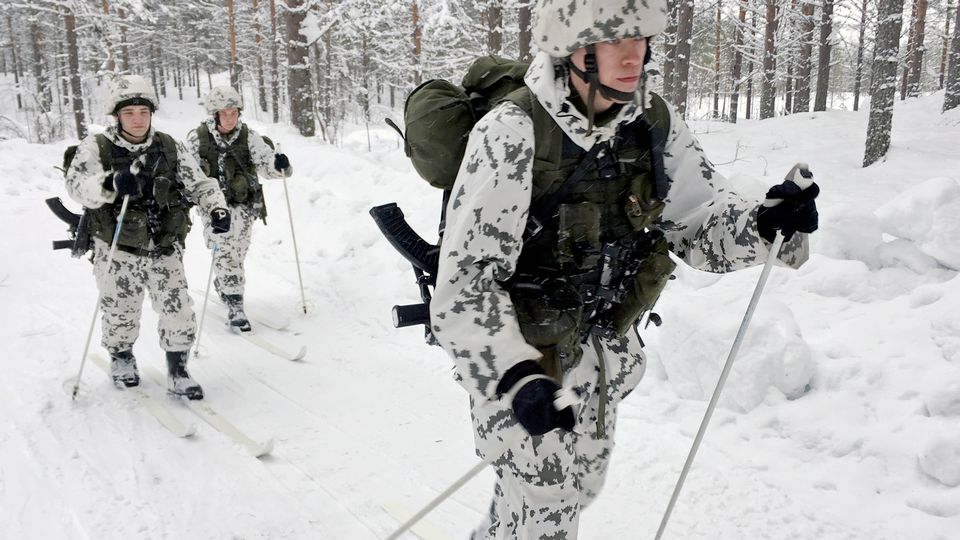 One of important skill a conscript must learn is to travel long distances through wintry terrain. Some recruits struggle to stay upright.
As part of their training in the Kainuu Brigade, conscripts were introduced to the challenges of winter combat, one of which was skiing whilst carrying a backpack and gun. The backpack and utility belt alone can weigh up to 10-40 kilograms, whilst the cross country skis present their other challenges.
"In Southern Ostrobothnia we use similar skis so these army ones are not too bad. Then again sometimes they slip rather than stick and the other way round. It does take a sense of humor during the beginning," Elmeri Pentinmäki from Seinäjoki said, smiling.
Pentinmäki was one of 4,000 conscripts getting ski training in the Kainuu brigade this year. The idea is to provide six hours of ski lessons during basic training, assuming the weather obliges explained Heikki Nousiainen, the army's head of physical training.
"If there is no snow, the training is done as Nordic walking. In the northern service locations almost everybody gets the chance to practice skiing, however in the south it is not quite so."
Nousiainen emphasised that skis will continue to be needed as long as there is snow. "The conscripts still need to know how to travel by their own means, as motor vehicles can only do so much."
Can't everybody ski?
While skiing is widely considered a national skill in Finland, there are always some who require more lessons than others, said Valle Viertola, a corporal in Vuosanka in the Kainuu region.
"There is always someone in each group whose ski experience is minimal. Some will put on skis for the first time in their lives. In those cases we are more particular about going through the basic steps, but everybody learns in the end."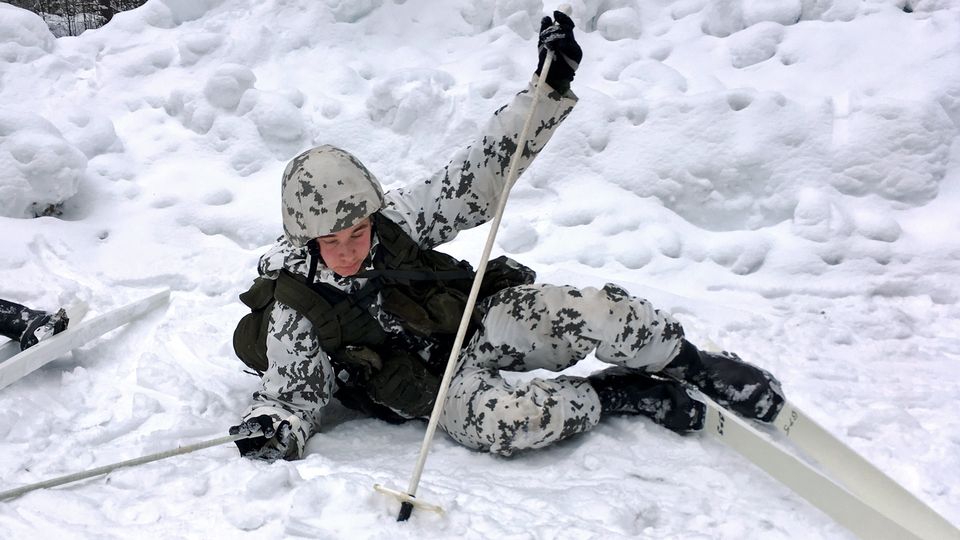 What helps is that everybody learns something new said Viertola.
"Skis are best out in the terrain where they will carry the conscript and his equipment, as they provide much needed balance."
You also have to pay attention to people around you.
"In most cases you do not need to warn others they are going too fast, actually it is the other way around," said Viertola.
Ski lessons are counted as part of the hours spent training, but in real life conscripts get a lot more practice, reported captain Esko Väärälä.
"We start from scratch with everybody, but if somebody needs more help he will get it. Skiing is also a method of moving from one location to another, so for example with shooting practice you might end up getting a lot of extra ski hours."
Whilst there has been debate that the ski skills of youths these days has decreased, Väärälä disagreed. "Sure there might have been some decline in the last 30-40 years, but then again memories grow sweeter with time. Annual fitness tests have shown no such difference."
More benefits to skiing
Jami Penttinen who joined the Kainuu brigade from Jyväskylä, revealed that skiing is not his favorite hobby.
"I have to admit, I have not skied in a long time, but I do have fond memories from my primary school days."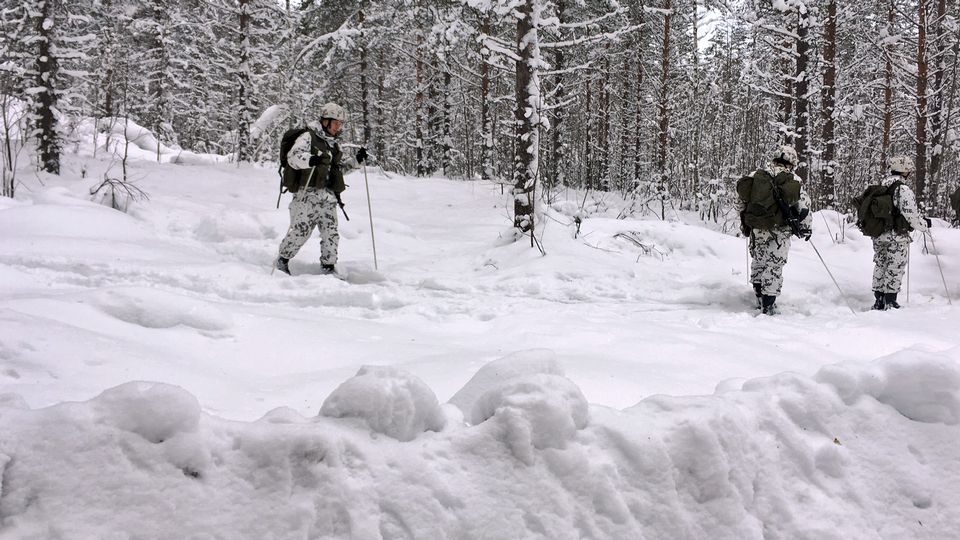 Physical training head Nousiainen pointed out that another purpose of sports was to inspire conscripts and to get them moving.
"The real responsibility of learning the basics for example of skiing still rests with home and school. Here we try to encourage conscripts to keep exercising, or for some we try to inspire them to become enthusiastic about it."
Jami Penttinen agreed. "Skiing is surprisingly fun, even with stiff equipment you can get much further than wading through the snow. I'm a bit worried that on holiday I might get my own skis out of storage and give them a go after a long break."
Related stories from around the North:
Canada: Surveillance and search and rescue top Canada's Arctic defence priorities, Radio Canada International
Finland: Finland wants to bolster military by at least 64 fighter jets, Yle News
Norway: Norway beefs up border patrol with powerful new snowmobiles, The Independent Barents Observer
Russia:  Russia: Tougher measures against extremism and terrorism needed on Norway and Finland borders, The Independent Barents Observer
Sweden: Government split over military threat faced by Sweden, Radio Sweden
United States: Remembering struggles of Alaska's once oldest WWII veteran, Alaska Dispatch News