Reindeer glitter to improve road safety in Finland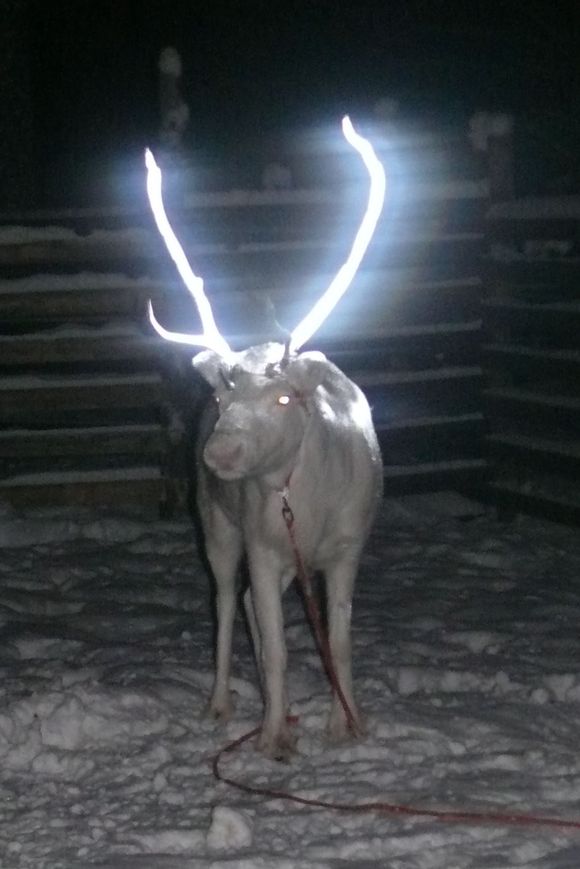 Employees at Finland's Reindeer Herders' Association are testing two different reflective sprays on reindeer's antlers as a means to make the animals more visible to motorists on Lapland's dark roads.
Association workers have tested the sprays on both the antlers and coats of reindeer to check their increased visibility to motorists. Now they are testing how long the reflective sprays retain their brightness under different weather conditions, and where on the animal they last longest.
"The goal is specifically to prevent road accidents. The spray is being tried on their fur, but it is maybe more effective on their antlers because the reflection can be seen in every direction," says Reindeer Herders' Association Executive Director Anne Ollila.
During next autumn's round-up, the Association intends to use the spray on a number of animals for a trial in a specified area of Finland's Arctic Lapland province.
Related Links:
Canada: Company installs safety hatches for winter road workers, Eye on the Arctic
Finland: Finnish roads the most dangerous in Nordics says newspaper, Yle News
Sweden: Motorists cautioned about wild boar on Swedish roads, Radio Sweden
United States: Feeding Alaska Moose: Public safety policy or something else?, Alaska Dispatch