Spill in Alaska's North Slope spreads to 33 acres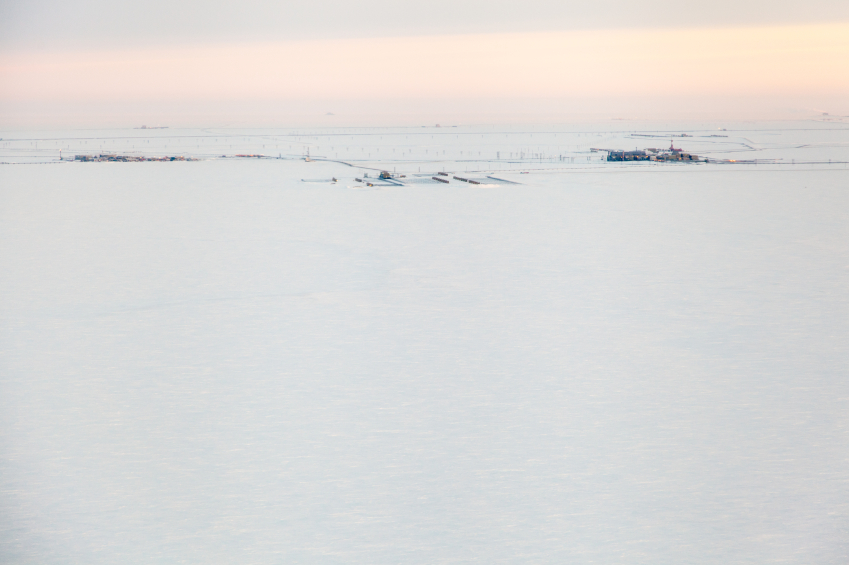 A ruptured well line that shot crude oil, water and gas into a strong wind on Alaska's North Slope affected a greater area than previously thought, according to an update from state environmental officials who said 33 acres of snow-covered tundra and two acres of gravel pad have been sprayed with an oily mist.
The Department of Environmental Conservation had originally pegged Monday's two-hour spill — at the western end of Prudhoe Bay, the nation's largest oil field — at 27 acres.
The new estimate released on Wednesday comes after the agency and the responsible party, BP Exploration Alaska, which operates the Prudhoe Bay oil fields, conducted a second review of the spill area. Contractor Bell and Associates also used a global positioning system to define the boundaries, said a statement from the agency.
The London-based oil giant and its contractors had about 30 personnel involved in the response on Wednesday. Fifteen workers were expected to be deployed at night. Those numbers were expected to increase on Thursday, the agency said.
"The primary tools for cleanup operations at this time consist of shovels and brooms to remove the contaminated snow," the report said.
Contact Alex DeMarban at alex@alaskadispatch.com or on Google+
Related Links:
Canada:  Nunavut fuel spills are down, but accidents still happen, CBC News
Finland: Talvivaara waste water under scrutiny for uranium in Finland, Yle News
Sweden:  Baltic nations not prepared for large oil spills, Radio Sweden
United States:  ConocoPhillips will pay Alaska $312,000 after North Slope oil, Alaska Dispatch