Finland's first electric plane raises hopes for future of aviation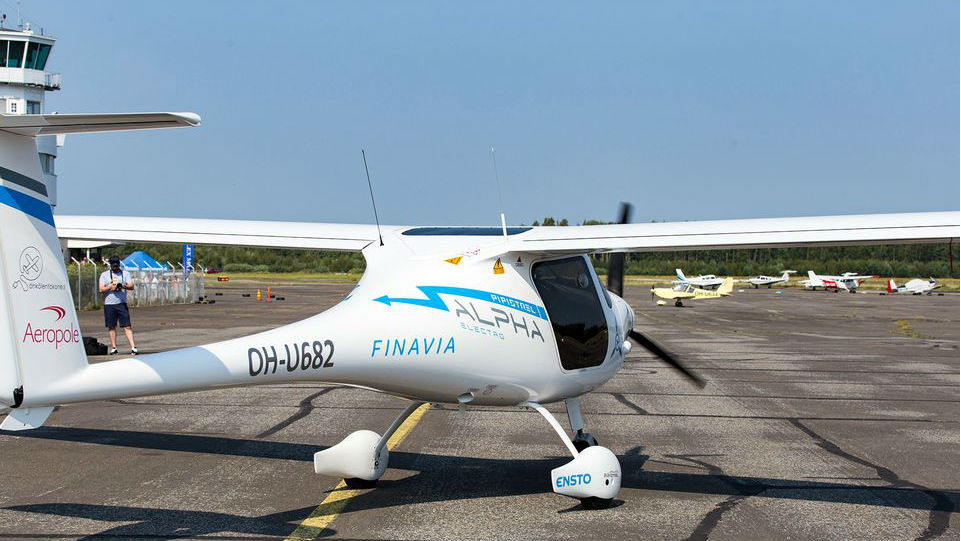 All was quiet at Helsinki's Malmi Airport on Tuesday as Finland's first electric airplane rose into the skies. From a distance of about 20 metres, the Slovenian-made Pipistrel Alpha Electro sounded about as loud as a desktop fan.
Besides noise, electric aircraft engines can also cut carbon emissions by as much as 80 percent.
"This is the first step toward more ecological transport in Finland's future," says Janne Vasama, president of the Helsinki Electric Aviation Association.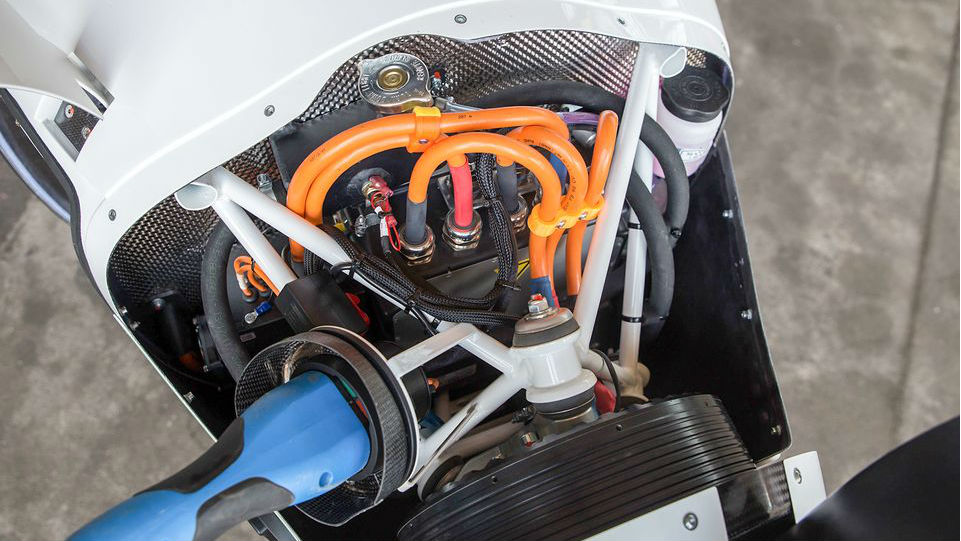 A step towards an air taxi network?
He says that electric aviation is also comparatively cheap – and expects that it will become increasingly important for Finland's domestic air traffic.
"Then we'll see more intercity flights – for instance from Lappeenranta to Turku or from Kuopio to Tampere," Vasama predicts.
"At the moment, the biggest costs in aviation are fuel and maintenance. With electric planes, these are both only about one tenth of what they are for regular planes," he tells Yle.
Matti Vanhanen, an MP and former prime minister who spoke at the maiden flight ceremony, agrees.
"Within a very short timeframe we may see an air taxi network developing that will serve all of Finland. There are already about 80 airports around the country and an existing network upon which this could be developed," Vanhanen said.
Short electric flights viable says airport operator
The Electric Aviation Association is partnering with Finnish airport operator Finavia. However the CEO of the state-owned company, Kimmo Mäki, is not convinced that electric engines will re-shape Finnish aviation.
"We already have quite a comprehensive network in place, but electric technology brings certain possibilities, primarily for shorter flights. If we're talking about flights of a few hundred kilometres, this could become a competitive alternative," he says.
Mäki expects commercial electric flight operations to begin sometime in the 2020s.
"Then we'll see fully-commercial solutions using electric and hybrid technology," he predicts.
Battery cannot handle 200-km flight… yet
At present, major manufacturers such as Boeing and Airbus as well as newcomers such as Germany's Volocopter and even the US car-sharing service Uber are competing to develop electric flying machines. Some resemble traditional airplanes, while others are vertical-takeoff drones.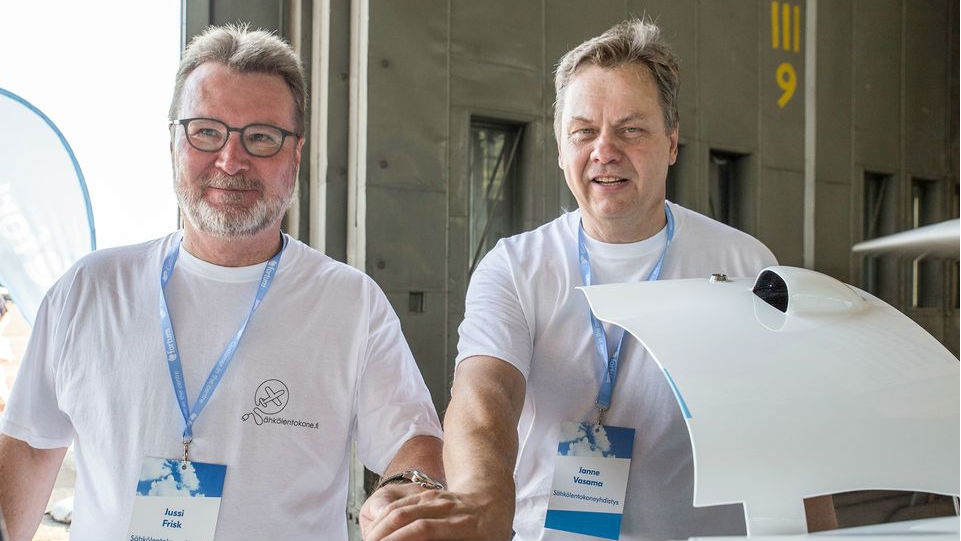 Jussi Frisk, who is overseeing the Electric Aviation Association's test flights, says that there is still a long way to go before intercity traffic becomes a reality in Finland. The Alpha Electro's battery does not even last long enough for a flight to the south-central city of Tampere, less than 200 km away.
"At the moment, this unit can only make flights of about an hour," he says. The battery would actually last for another half an hour after that, but Frisk says it is essential to keep some capacity in reserve for safety's sake.
Ideal for training
Electric airplane developers face the same problem as those building electric cars: the weight of batteries versus trip range and cost. In the case of a plane, if the batteries are too heavy, it simply won't get off the ground.
Frisk and Vasama say that planes like the Alpha Electro – with a price tag of about 150,000 euros – are well suited to flight training, for instance, due to their lower operating costs.
"An electric plane could cut the price of getting a pilot's license by as much as 30 percent," Vasama estimates. In the case of learner flights, the short range does not matter, he points out – as training consists mostly of taking off and landing.
Related stories from around the North:
Canada: Indigenous community in Northern Canada to offset diesel with solar panels, CBC News
Finland: Finnish chemistry professor develops "revolutionary" biofuel, Yle News
Norway: Electric planes could arrive sooner than we think in Norway, The Independent Barents Observer
Russia: Arctic electric rally hits the road towards Northwestern Russia, The Independent Barents Observer
Sweden: Sweden breaks ground on test plant for fossil-free steel production, The Independent Barents Observer
United-States: Alaska's first, electric public transit bus ready to hit Anchorage streets, Alaska Public Media