Rare peregrine falcons spotted in Finland's Arctic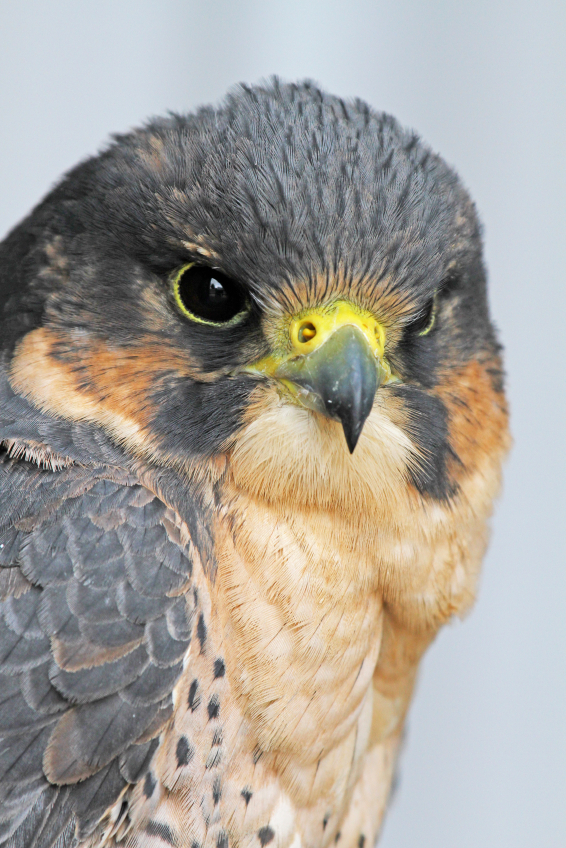 There have been several sightings of the endangered peregrine falcon, which is on the verge of global extinction, in Rovaniemi, a city in Finland's Far North, this spring.
The most recent of these was on May Day. Only 300 nesting pairs of falcons are estimated to reside in Finland.
The number of peregrine falcons became so low at the end of the 70s that the bird was assumed to be already extinct. Only 30 nesting pairs were then thought to have remained.
Causing the falcons' near total disappearance were environmental toxins such as the DDT sprayed on crops. Since such poisons were banned, the number of falcons has risen steadily, albeit slowly. Across Europe there are some 6,000 nesting pairs.
The bird was earlier classified as highly endangered, but the recovery in numbers means it's been reclassified as vulnerable and specially protected.
Lapland home to more than Santa
There have been almost 20 sightings of peregrine falcons this spring in Lapland, eight of them in the vicinity of Rovaniemi.
"Rovaniemi has plenty of birdwatchers. In addition, the Kemijoki peregrine falcons have the most obvious migration route," says Tuomo Ollila of environmental services organisation Metsähallitus.
Originally, peregrine falcons nested throughout the whole country, but these days it's mostly a northern species.
"Most of the approximately three hundred nesting pairs can be found north of the Oulu River. Nearly 70% of all the peregrine falcon nests in Finland are in Lapland," says Ollila.
This spring, on the Archipelego Sea, a project was launched to repatriate falcons into their former habitat.
Ten artificial nests will be built in the Archipelago National Park and peregrine falcons will be encouraged to move in. Similar such artificial nests have been used successfully in England.
Faster than F1
The peregrine falcon is the world's fastest animal – even faster, in fact, than Kimi Räikkönen.
These fantastic fliers have been clocked at a breathtaking diving speed of 389 km/h. By comparison, the Formula 1 racing car speed record, held by Juan Pablo Montoya, is a measly 372 km/h.
Related Links:
Canada: Flame retardants found in Arctic gulls, Eye on the Arctic
Finland:  Birds 'tune up' in Finland as daylight hours get longer, Yle News
Sweden:  Swedish Coast Guard seeks answers on injured birds, Radio Sweden
United States: Shippers and seabirds clash over Arctic territory says study, Alaska Dispatch