Finland: Northland Resources axes jobs and goes into formal reorganisation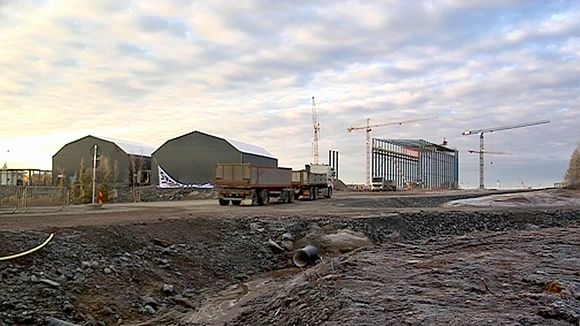 The mining company announced on Tuesday it will lay off 29 employees during the probationary period of their contract, and says a court application for a debt restructure has been accepted.
The iron-ore producers will also postpone the start of operations at the new Hannukainen mine in Kolari, Lapland, following an earlier announcement that they have temporarily suspended all payments to suppliers and creditors.
The mining company Northland Resources has cut 29 workers from its payroll, during the trial period of their contracts. The company says, however, it intends to decrease further impact on its workforce by avoiding outsourcing positions to consultants and subcontractors.
The layoffs come as part of a wider attempt to preserve liquidity in the iron-ore mining firm, which operates in northern Sweden and Finland. In June the directors unveiled a programme of savings, under which cutting jobs was one option to try and improve the company's finances.
"We're disappointed that we cannot offer continued employment to our workers beyond the end of the probationary period of their contracts," CEO Johan Balck said in a statement. "These reductions will however allow us to operate more efficiently whilst maintaining our production levels," he said.
Payments suspended
As part of June's savings strategy, the company said it was temporarily suspending payments to its suppliers and creditors. This move was opposed by one supplier, prompting Northland to apply to the Luleå District Court in Sweden for a formal debt reorganisation, in an attempt to keep the company afloat.
On Monday, the court approved the application for a restructure in Northland Resources and its subsidiaries.
The board of directors has also said it will postpone bringing its Hannukainen mine in Kolari, northern Finland, into production, even though the project is near technical completion.
Related stories from around the North:
Canada: Arctic mining – unexpected social negatives for Inuit women, Radio Canada International
Greenland: Analysis: Implications of Greenland's decision to allow uranium mining, Blog by Mia Bennett
Norway:  Sustainable future for Arctic people?, from Deutsche Welle's Iceblogger
Russia: Analysis – Putin shutters Russian indigenous peoples', Blog by Mia Bennett
Sweden:  Hundreds demonstrate against mining in Arctic Sweden, Radio Sweden
United States:  Oregon mining company says it can build Arctic port for Alaska, Alaska Dispatch