Domestic cats beware: Wild cousins moving into Finnish towns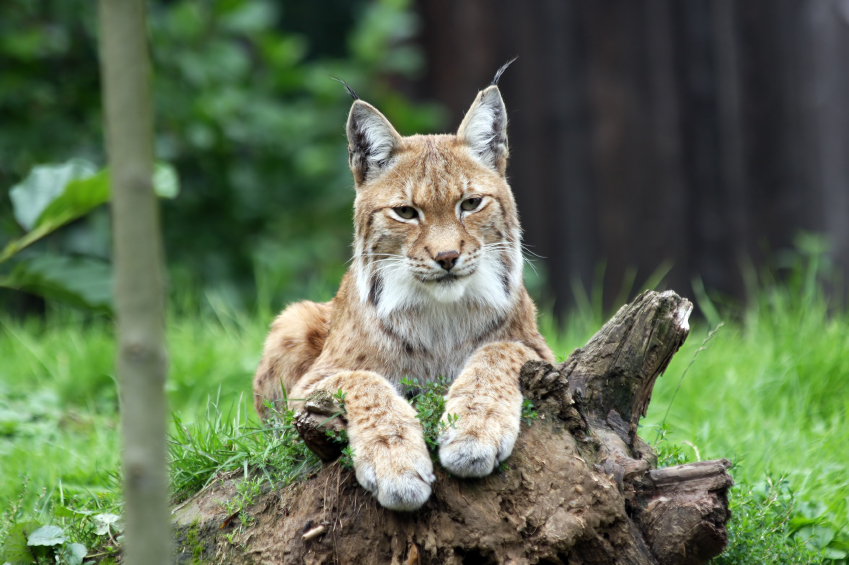 Finland's lynx population has grown rapidly within the past 15 years, and the wild cats are becoming more common in built-up areas of Finland.
Though wary and hard to spot, more and more lynx are making tracks for urban areas of Finland. The Game and Fisheries Research Institute estimated last spring that there were 2700-2900 lynx within Finland's borders, including 1400-2100 adults. An adult's territory can be as large as 10,000-15,000 hectares, but mothers with cubs tend to remain in a relatively local area.
For instance, about five kilometres from the eastern city of Kajaani, a mother lynx has been seen several times this summer with three cubs. Ahti Kärkkäinen, large predator expert at the Kajaani branch of Finnish Wildlife Agency, says the same female has frequented the same Heinisuo-Kuluntalahti-Jormua area for several years now. After hunting season last year, she stayed locally with one cub. Kärkkäinen says that last winter there was even a lynx sighting in central Kajaani.
"Lynx have become urbanised and their population has grown strongly. Woodlands in built-up areas can offer lynx quite a supply of food, including hares and deer," notes Ahti Kärkkäinen, large predator expert at the Kajaani game management association.
"Unfortunately, though, there are cases when they kill domestic cats, particularly when they are teaching their cubs how to hunt," he adds. "Fortunately there have not been any such reports yet this autumn."
Attacks on humans rare
However local residents need not fear that the wild felines will attack people.
"It's extremely unlikely. In recent years I've only heard of one case in southern Finland where a lynx attacked a jogger to defend its cubs," Kärkkäinen says, adding that Finns have not traditionally feared lynx unlike the country's larger carnivores, bears and wolves.
"Wolves have stirred fear in people for centuries because they can easily cause problems for larger domestic animals such as sheep, cattle and horses. The expansion of the lynx population has, however, caused significant harm to the reindeer herding business," Kärkkäinen says.
He urges anyone who sees a lynx to inform one of the 15 regional offices of the Finnish Wildlife Agency. Permits to shoot up to 340 lynx are issued to Finnish hunters annually.
Related stories from around the North:
United States:  Rash of bear break-ins hits Northwest Alaska cabins, Alaska Dispatch
Finland:  Finland's sea eagles now nesting far inland – even Karelia and Lapland, YLE News