Sweden's military is in touch with "something" in sub hunt: reports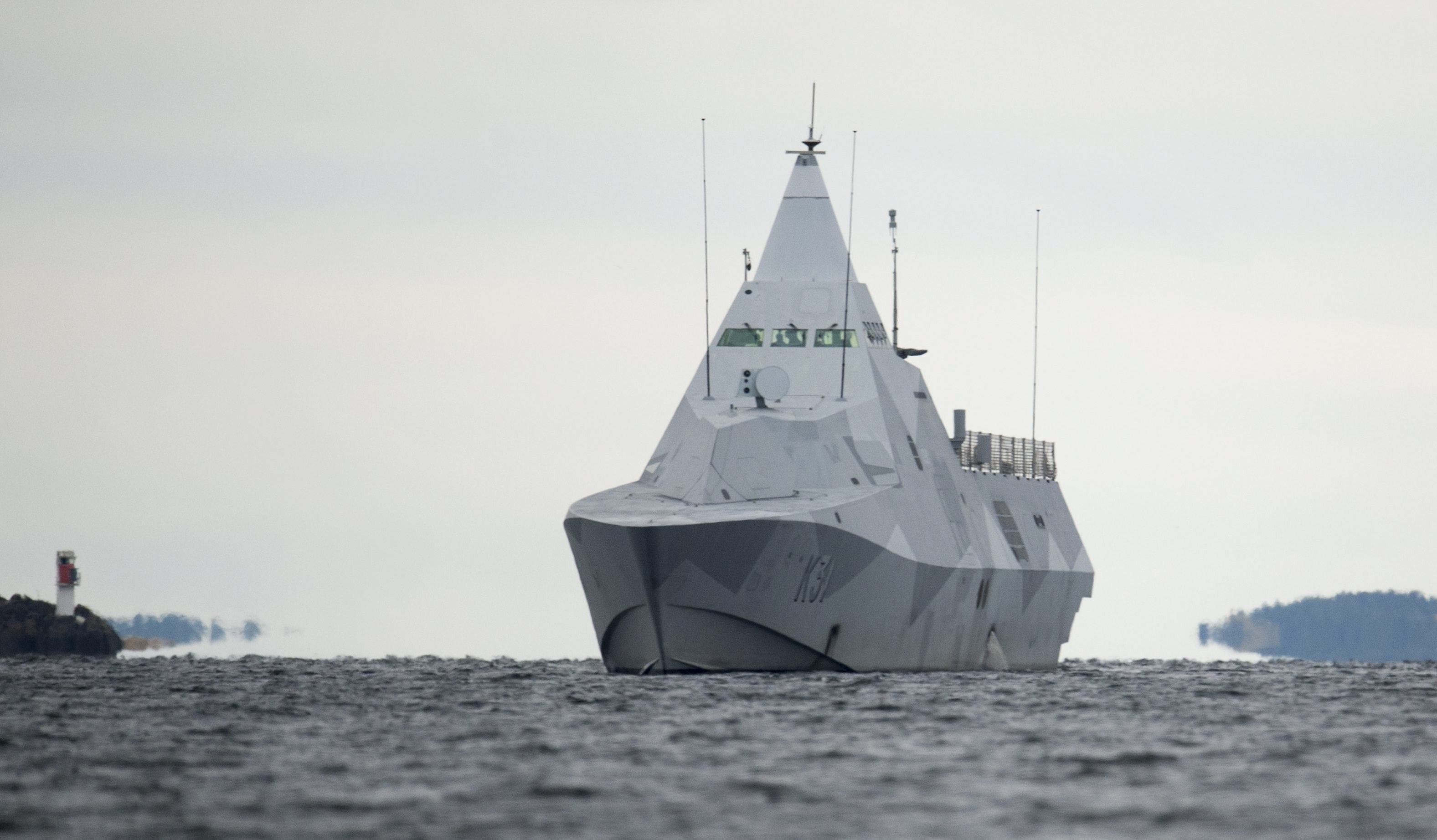 Supreme Commander of the Swedish Armed Forces, Sverker Göransson, confirmed Tuesday that the military's underwater search in the Stockholm archipelago was to establish the presence of a foreign vessel.
But he gave no further details of the operation or indications of how long it might take.
Swedish daily newspaper Dagens Nyheter, reporting on the scene of the underwater hunt conducted by the Swedish military, is reporting that the military has come into contact with something under the waves, but there were no more details and no comments from military personnel. Reports say Swedish military vessels have concentrated their search on one particular part of the Ingarö bay area.
In his comments, the Supreme Commander said that it was likely that they had detected a foreign intelligence operation. It was important to show that Sweden would react with the resources at its disposal, he added.
"It's just damned awful, that something or someone is on Swedish territory like that," said Göransson.
Full confidence in military
Meanwhile, Defence Minister Peter Hultqvist told reporters earlier Tuesday that the government had full confidence in the military's competence in carrying out a difficult reconnaissance operation in the hunt for a rumoured submarine in the Stockholm archipelago.
The Parliamentary Defence Committee met Tuesday morning to inform politicians about what the military knew and did not know regarding the search for foreign naval activity in the Stockholm archipelago.
Convsersations about the military's ability to respond to reports of a foreign naval presence turned to budgets questions in anticipation of a government budget presentation scheduled for Thursday. But Hultqvist avoided commenting on budget questions, saying that there was a "serious" purpose to the military operation. He said "It is an important message to the world that we are reacting."
This will be the fifth day that the military has conducted the reconnaisance operation. Johan Lundgren, a military spokesperson told Swedish Radio News that there were no new observations to report.
Monday evening, a spokesperson for the Swedish military, told Swedish Television News that the reported location of a suspected sighting in a widely distributed photo was in fact intentionally incorrect, "so as not to aid a foreign power".
The military originally said it has received three reports of suspected foreign activity in the waters outside Stockholm over the past few days, and said it is "probable" that foreign vessels are carrying out reconnaissance missions in Swedish waters.
A Russian-owned oil tanker, the NS Concord, was reported to be sailing in circles in international water outside the archipelago.
Related stories from around the North:
Canada: Canadian Military explores sunken sailing ship in the Arctic, Radio Canada International
Finland:  Finland's president sees rising non-civilian traffic in Baltic, Yle News
Norway:  Pacific Akulas arrive in Severodvinsk, Russia, Barents Observer
Russia:  Hamburg & the Northern Sea Route, Blog by Mia Bennett
Sweden: Sweden continues search for suspected foreign submarine, Radio Sweden
United States:  Pentagon: Climate change is national security risk, Barents Observer