Canada's northern leaders react to Ottawa attack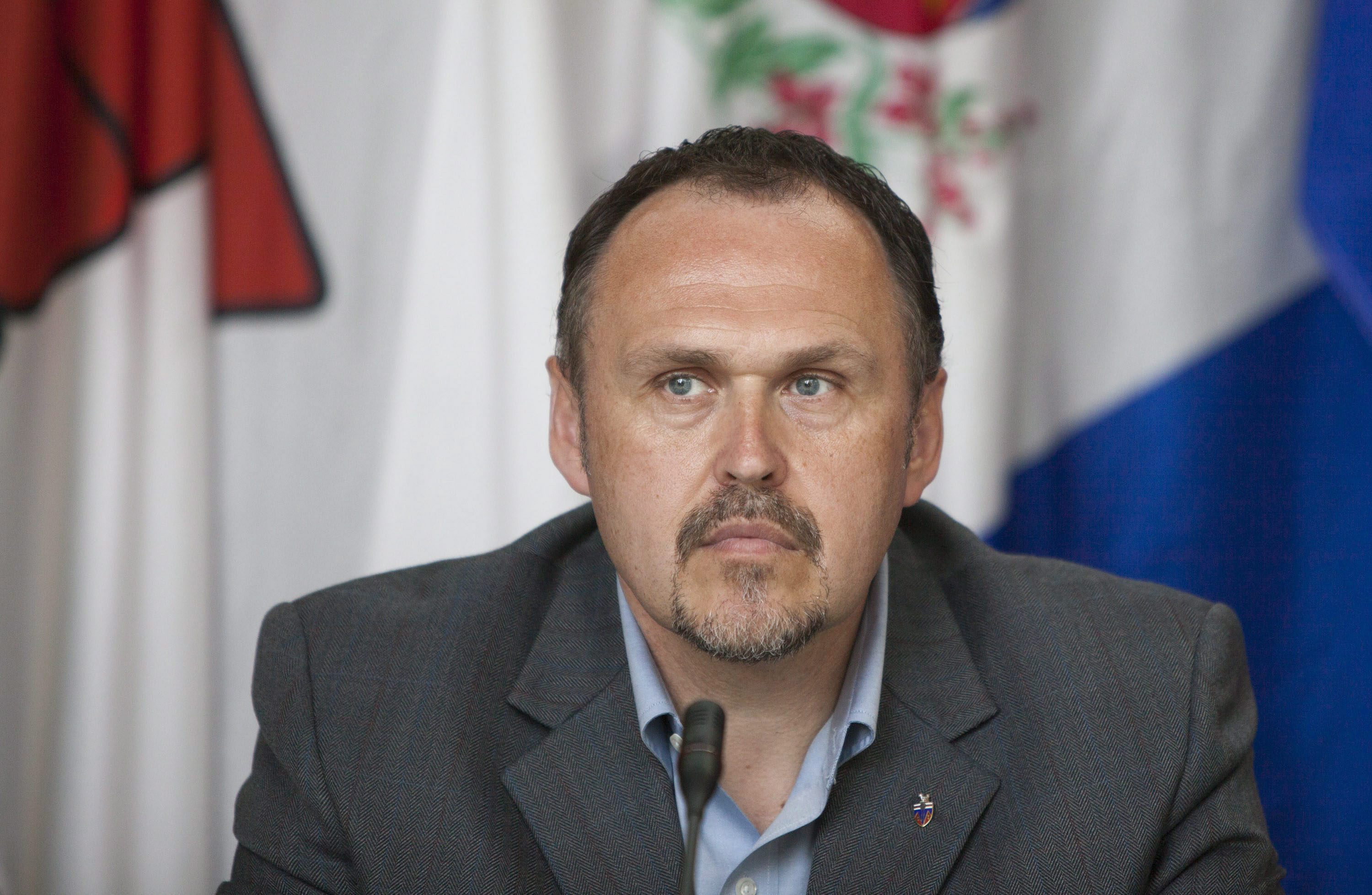 Territorial governments across Canada's Arctic responded on Wednesday to the attack in the nation's capital city of Ottawa.
In Whitehorse, the capital of Canada's northwestern Yukon territory, flags were flown at half-mast on government buildings in support of Canada's first responders, military and security personnel.
"Canadians have worked hard over the decades to build a safe and secure society for all our citizens," said Yukon Premier Darrell Pasloski in a news release on Wednesday morning.
"An incident such as the one developing today in Ottawa reminds us that we must continue to stand on guard for the freedom that we hold so dear. It is also a reminder of why we must support our military and police forces, as they are the ones who put themselves at risk and step forward to protect Canadians in times of crisis."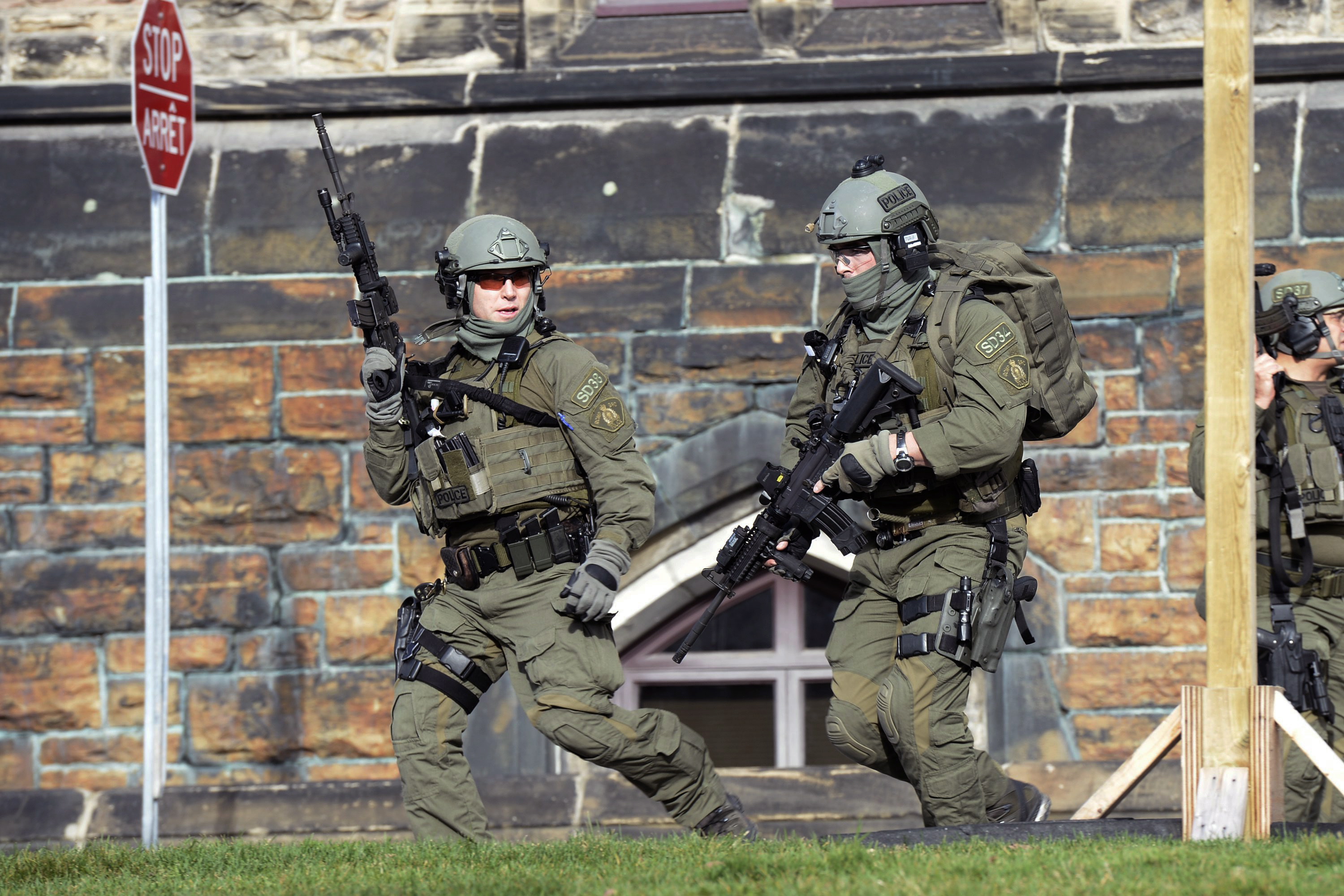 "Our government condemns cowardly acts of violence and terror such as the one Ottawa citizens and all Canadians are coping with today," Pasloski said. " We also stand ready to support our national government in whatever way we can."
Peter Taptuna, the premier of Canada's eastern Arctic territory of Nunavut,  issued comment via Twitter:
And in the Northwest Territories (NWT), speaker Jackie Jacobson made a statement of solidarity before the Legislative Assembly session began.
"I would like to take this opportunity to extend the condolences of this Legislative Assembly, our members and our staff to the families of the all those affected by the ongoing and tragic events in our nation's capital earlier today. Our thoughts and prayers are with you during this difficult time."
Security protocols under review
Canada's northern territorial capitals are thousands of kilometres away from Ottawa and number only thousands of people each.  Outside of the capitals, communities are small and close-knit with many numbering only a few hundred people.
But territorial governments say they are still closely monitoring developments in Ottawa and whether their own security protocols need to be reviewed in coming days.
But until then, it will be mostly business as usual.
Yukon's Legislative Assembly is scheduled to sit on Thursday, and government spokesperson Elaine Schiman said Wednesday afternoon it will go ahead as planned.
In the Legislative Assembly in Yellowknife, the capital city of the Northwest Territories, Sergeant-at-Arms Brian Thagard said security plans for everything from evacuations and environmental emergencies to lockdown procedures take place on an ongoing basis and that their emergency response plan had recently been redrafted.
"The security of our visitors and staff is always our top priority, so we review our protocols and procedures on an ongoing basis," Thagard said over the phone from Yellowknife. "We haven't received any information from the RCMP (Royal Canadian Mounted Police) of any change in our incident levels because of the events in Ottawa, but if we do, we're prepared."
Meanwhile, in Iqaluit, the capital of Canada's eastern Arctic territory of Nunavut, spokesperson Seporah Medwig said doors to the Government of Nunavut are locked as a precaution and restricted to those with key fob access.
Nunavut's Legislative Assembly was also reportedly increasing security measures for those entering, she said.
Gunman storms Canada's parliament
The violent  events  in Ottawa began Wednesday morning with the shooting of Canadian reservist Cpl. Nathan Cirillo while he was guarding the National War Memorial.
He later died in hospital.
A gunman then stormed Canada's Parliament were caucus meetings were taking place.
Parliament, along with a large swath of downtown Ottawa was put under lock-down.
A gunman was later shot dead inside of the Parliament buildings before he could reach the caucus rooms were Members of Parliament were huddled.
Several of the politicians identified House of Commons sergeant-at-arms Kevin Vickers as the person who shot the gunman.
MP Craig Scott from the opposition New Democratic Party thanked Vickers publicly on Twitter: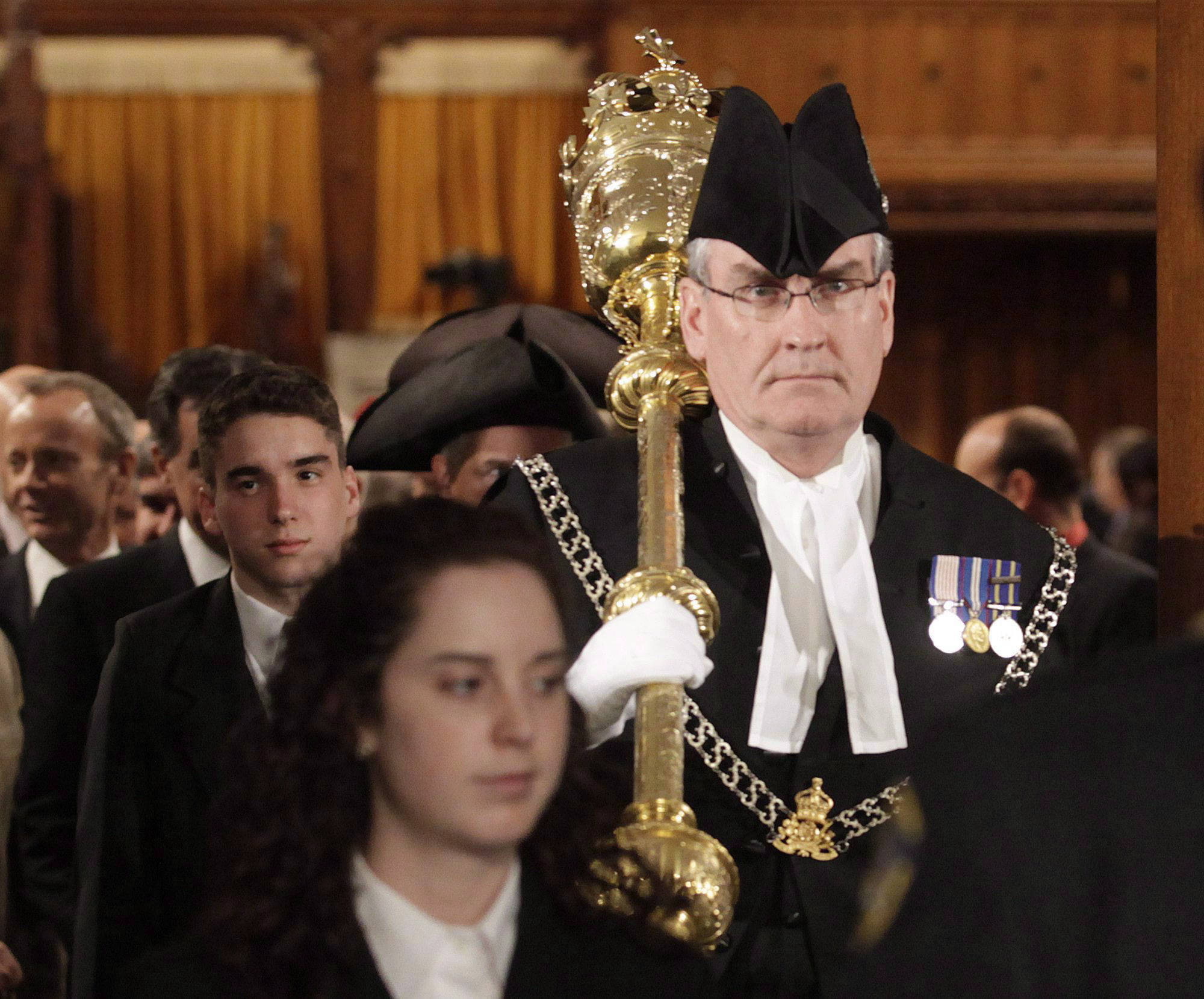 Sergeant-at-Arms Brian Thagard in Yellowknife said he's known Vickers for years, and has always had tremendous esteem for him.
"Mr. Vickers was a person in a difficult situation on a difficult day in Ottawa," Thagard said. "I have the utmost respect for him and his actions today when facing this situation."
Recent reports say three other people injured in the Ottawa shootings have non-life threatening injuries.
It remains unclear how many people may have been involved in the attack and parts of Ottawa remained on lockdown Wednesday evening.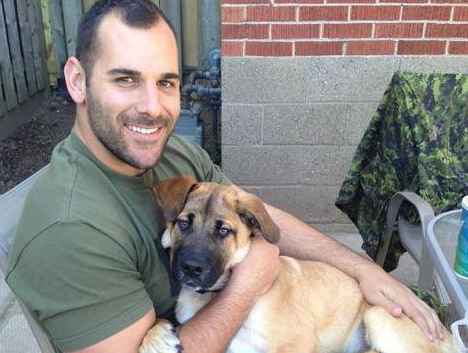 Write to Eilís Quinn at eilis.quinn(at)cbc.ca