Reservists call for parallel armed force to defend Finland: Yle MOT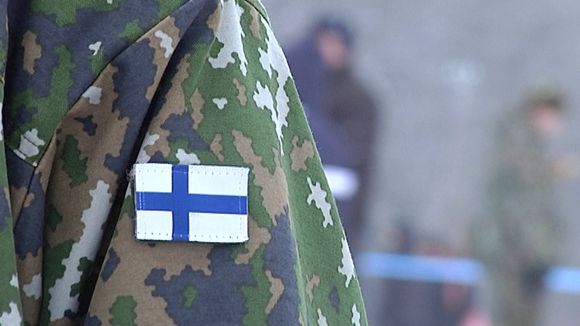 A group of Finnish reservists wants to set up a military force to safeguard the homeland, reports Yle's investigative programme MOT.
The national security activists say with troop numbers reduced by one-third, Finland's standing army doesn't have a fighting chance of defending the entire country in a military crisis. Defence officials have countered that military defence is the sole responsibility of the Armed Forces.
Reservists troubled by what they see as Finland's shrinking army want to establish a new armed group aimed at protecting civilians in Finland.
The movers behind the initiative hope to recruit at least 100,000 men and women for their military group. The activists have been inspired by a series of reforms including spending cuts that will reduce the country's standing army from 350,000 to 230,000 troops.
"The situation is interesting, since in practice administrative decisions will deprive 100,000 men of the right to defend their country," said reservist Lieutenant Pekka M. Sinisalo, a spokesman for the proposed military group.
"It seems we haven't learned anything from the war years, since we've suddenly decided to reduce troops," said another reservist activist Captain Jyrki Uutela.
The reservists say that it will no longer be possible to defend the entire country with 230,000 soldiers.
Activists and defence officials on collision course
International law guarantees legal protection only to so-called lawful combatants who are part of national armed forces.
"In a crisis situation only those with an assigned mission have the right to defend the country. We now have half a million reservists who have no such mandate. It's somewhat odd that the nation can afford not to use this trained military power," Uutela remarked.
"We should form a backup reserve that would support the Defence Forces during a crisis. At the same time it would provide our reservists with a placement and the right to defend their country and their loved ones in accordance with international law," Sinisalo observed.
The national security activists' stance has put them on a collision course with defence authorities.
"I don't see the possibility for any other group to use military power in Finland apart from the Defence Forces. In other words these kinds of missions are the sole responsibility of the Defence Forces," said defence force training chief Hannu Hyppönen.
The debate on so-called domestic security troops has surfaced before in Finland. The last time it topped the agenda was in summer of 2010, when it was discussed in the National Coalition Party's annual convention.
At the time the idea gained support from NCP politician and senior reservist officer Jyri Häkämies. Häkämies also served as Minister of Defence from 2007 to 2010 in the Centre Party-led government headed up by Matti Vanhanen and his successor Mari Kiviniemi.
Related stories from around the North:
Canada:  Will Russia's actions in Ukraine affect relations in the Arctic Council?, Eye on the Arctic
Finland:  Duma foreign affairs committee chief: Finland willing to end sanctions, Yle News
Norway:  Russian Su-34 fighter bombers flying off Norway, Barents Observer
Russia:  Vestiges of the Berlin Wall in the Arctic, Blog by Mia Bennett
Sweden: Russia playing "psychological warfare" with Sweden says researcher, Radio Sweden
United States:  Pentagon: Climate change is national security risk, Barents Observer