Summer heat record in North Finland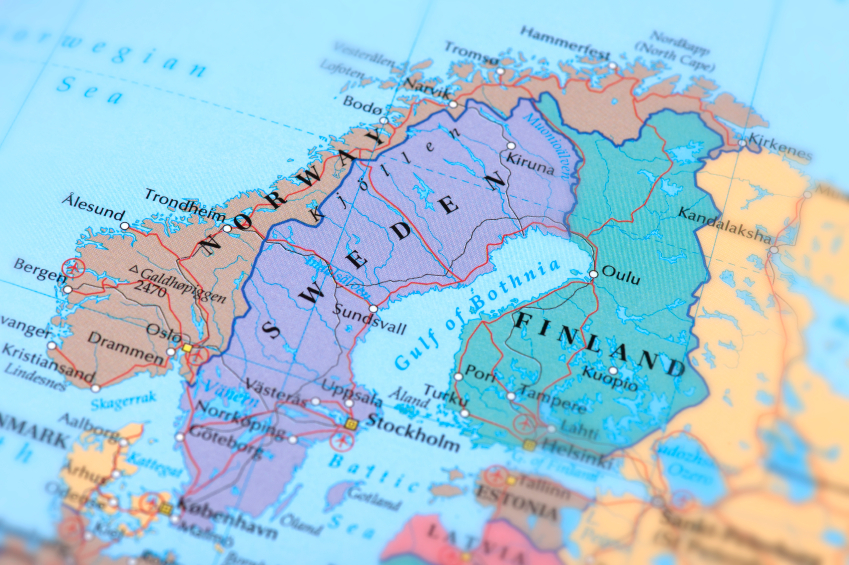 Finland's highest temperature this summer was recorded at 28.8 degrees Celsius in Kuusamo, northern Ostrobothnia, Finland on Tuesday afternoon.
The day's high broke the previous peak of 28.6 degrees measured in June.
The summer heat record reached a new high of 28.8 degrees Celsius in Kuusamo's Oulanko, northern Ostrobothnia around 2.00pm Tuesday afternoon. A previous record of 28.6 had been set in Turku in early June and again in Kouvola, southeast Finland on the Sunday of Midsummer weekend.
"The situation now is such that a low pressure zone hovering over Finland simply won't move on. So masses of hot damp air are flowing from the east," explained Yle meteorologist Kerttu Kotakorpi.
Similar temperatures to Kuusamo's high were recorded at several measuring points from Kainuu to Lapland on Tuesday.
Record number of lightning strikes
Meteorologists have put out warnings for lightning activity, given the thundery conditions prevailing. By around 2.30pm officials had recorded more than 3,000 lightning strikes. On Monday some 5,000 lightning strikes were detected. The stormy conditions also promise heavy rain and high winds.
"We generally hear of damage caused by abundant lightning afterwards, especially in sparsely-populated areas," Kotakorpi noted.
So far the turbulent conditions have caused power outages in northern, eastern and central Finland. By 4.00pm Tuesday more than 5,000 households remained in the dark. However according to the forecast the lightning and thunder should subside overnight only to return, Kotakorpi predicted.
"There will be thunderstorms in the same areas tomorrow as well, although the weather front will migrate slightly west towards the western part of northern Ostrobothnia and Lapland," the meteorologist added.
The low pressure system will gradually weaken, however the thunderstorms are expected to last into the weekend. At the same time, temperatures won't rise to Tuesday's highs.
Nine lightning sensors in Finland
"On a really thundery day, it's possible to record more than 10,000 lightning strikes, but we're quite far from that," Kotakorpi remarked.
The largest number of lightning strikes measured in one day was 40,000. Electric-powered sensors are used to detect the number of strikes.
"Finland uses a Nordic-wide lightning detection network. There are 34 sensors in the Nordics, nine of them on Finnish territory."
Related stories from around the North:
Finland:  Wet weather in store for Finland's holiday travellers, Yle News
Greenland: Arctic sea ice, Greenland and Europe's weird weather, Deutsche Welle's Iceblogger
Norway: 2014 warmest year in history for Norway, Barents Observer
Sweden: Storm Helga weather warning for Sweden, Radio Sweden
United States: Unusual weather pattern brings record highs to Arctic Alaska, Alaska Dispatch News