Russian air activity stable near northern Norway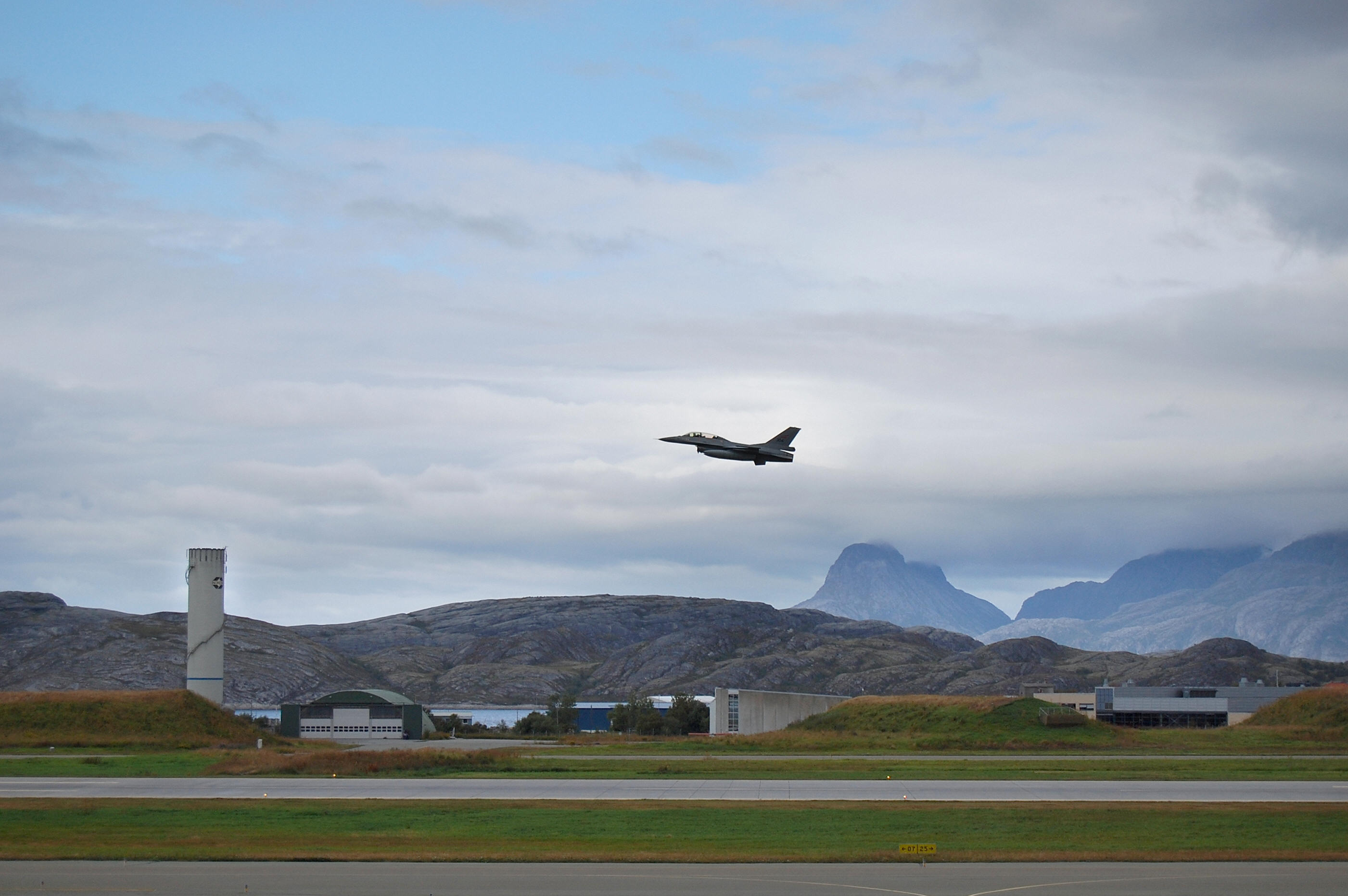 The Norwegian Air Force on Thursday sent out two F-16 fighter jets from NATO's Quick Reaction Alert in Bodø to identify yet another Russian aircraft.
This time the Russian aircraft turned out to be an Il-18 (NATO code name Coot) reconnaissance aircraft. The plane flew in international airspace northwest of Finnmark county, TV2 reports.
Although there has been much publicity about Russian air activity close to Nordic countries lately, culminating in Russia's ambassadors to Denmark and Sweden being summoned to hear complaints  that lives were endangered in a near-miss involving an airliner and a Russian military aircraft, Norway reports that the number of Russian aircraft outside Norwegian territory is on the same level as previous years.
See photos of Russian aircraft taken by Norway's Armed Forces on NRK.
"The situation in the High North is close to normal compared to the activity the last years," says Head of the Joint Command Headquarters General Lieutenant Morten Haga Lunde to the Armed Forces' web site. "This is in spite of the tense situation that has evolved between Russia and NATO."
The last couple of months NATO aircraft have been scrambled more than 1oo times to identify Russian aircraft, but a lot of this activity has taken place in other areas of operation than the Arctic, mainly in the Baltics.
According to official numbers from the Norwegian Joint Command Headquarters, by December 3 there had been 43 scrambles and 69 identifications in international air space outside the coast of Norway.
In 2013 there were 41 scrambles and 58 identifications, and in 2012 41 scrambles and 71 identifications. The numbers are considerable lower than during the 1980ies, when there could be as many as 500-600 identifications per year.
Related stories from around the North:
Canada:  Will Russia's actions in Ukraine affect relations in the Arctic Council?, Eye on the Arctic
Denmark: Sweden and Denmark protest to Russia, Radio Sweden
Finland:  Finland's air traffic control directed civilian planes to evade Russian military aircraft, Yle News
Norway:  New Norwegian spy vessel to keep track with «unpredictable» Russia, Barents Observer
Russia:  More marines for Russia's Northern Fleet, Blog by Mia Bennett
Sweden: Russia playing "psychological warfare" with Sweden says researcher, Radio Sweden
United States:  Pentagon: Climate change is national security risk, Barents Observer