Russian crisis money for Novatek's Yamal LNG project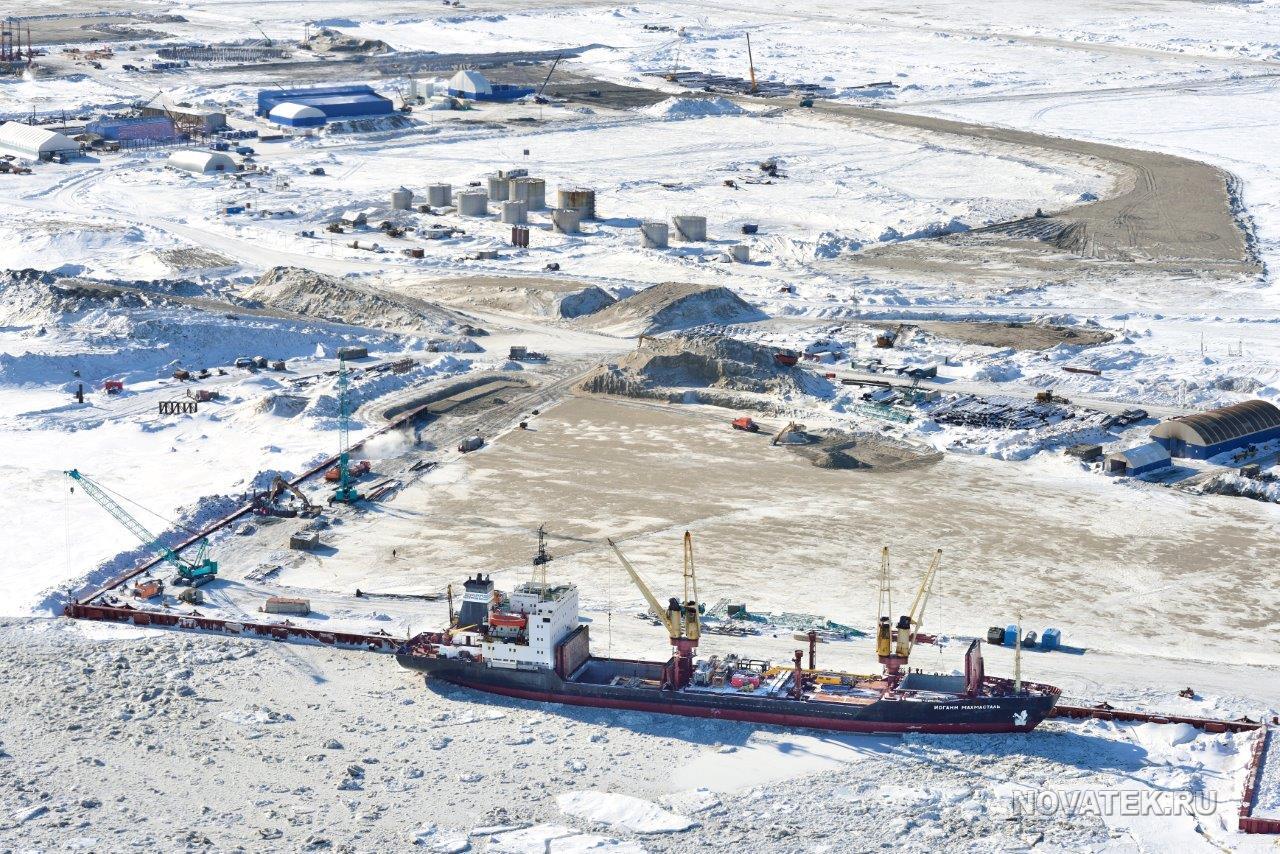 As national economy slides towards the abyss, Russia grants 150 billion roubles from its National Wealth Fund to gas company Novatek's Yamal LNG project.
Among his last government decisions in 2014, Prime Minister Dmitry Medvedev approved Novatek's application for state support to Yamal LNGdevelopments. In a decree signed 27 December, the premier allocates 150 billion roubles (€2,1 billion) from the National Wealth Fund to the project.
The money will allow Novatek to continue its development of the Yamal LNG, a grand energy and infrastructure project on Russia's Arctic Yamal Peninsula. When in full swing, the YamalLNG plant will have the capacity to produce an annual 16,5 million tons of LNG, all of it extracted at the nearby South Tambey field. The project also includes the development of the Sabetta port, a major infrastructure hub on the eastern shore of the peninsula.
Money for construction, production and facilities
Novatek is Russia's biggest independent gas producer, partly controlled by structures associated with businessmen Gennady Timchenko and Leonid Mikhelson, two men with close connections with the Kremlin.
The 150 billion roubles are to be invested in the construction of the LNG plant, as well as adjacent production, processing and unloading facilities, a government press release reads.
The Russian government has from before invested heavily in the Yamal project. As previously reported, more than 47 billion roubles of state money has been invested the Sabetta port and adjacent infrastructure. The project infrastructure also includes the development of a 50 km long sea channel stretching into the peninsula.
The Sabetta port will be built to handle more than 30 million tons of goods per year. It is to be operational all-year-round, despite the highly complex ice conditions of the Ob Bay.
Other companies apply for funds
Also Rosneft is applying for support from the National Wealth Fund.
The bids for state support come as the companies face major hardship following western sanctions and limited possibilities to get foreign credits.
The National Wealth Fund is one of two state investment funds, both of them established in 2008. The National Welfare Fund was initially given $87.97 billion. The fund is controlled by the Ministry of Finance and one of its main responsibilities is to support the Russian pension system
Related stories from around the North:
Canada:  Will Russia's actions in Ukraine affect relations in the Arctic Council?, Eye on the Arctic
Finland: Rouble collapse hits Finland, Forex stops buying Russian currency, Yle News
Iceland:  From Arctic Circle 2013-2014, a big drop in the price of oil, Blog by Mia Bennett
Norway:  Currency drama has little impact on tourism in Barents region, Barents Observer
Russia: Defense spending will grow despite economic problems, Barents Observer
Sweden:  Falling oil prices benefit Sweden, Radio Sweden
United States:  Economist reflects on 100 years of shifting fortunes in Anchorage, Alaska Dispatch News