Norway announces white paper on Svalbard's future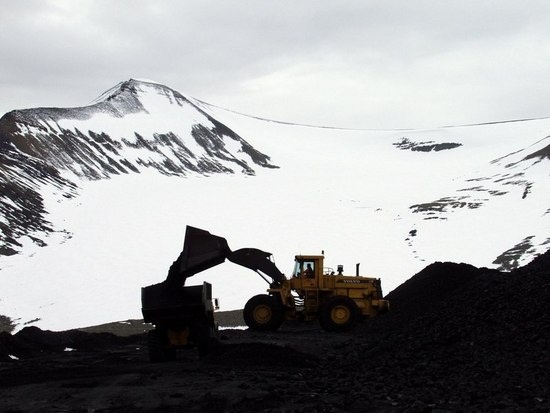 As the Svalbard coal company dismisses staff and pleads for crisis money, the Norwegian government announces that it will make a new whitepaper on the Arctic archipelago.
The future of the islands is up for debate as crisis embraces the Store Norske coal company. The company has since 2013 dismissed about 150 people following falling coal prices and subsequent drops in revenue. Store Norske is now requesting the Norwegian government for a 450 million NOK (€51 million) crisis loan.
The hardships of the coal company is a key reason why the government starts work with the new whitepaper. "There are so many things happening at Svalbard at the moment", Minister of Justice Anders Anundsen said in a recent parliament hearing, newspaper Svalbardposten reports. He confirms that the document will highlight the development of the Longyearbyen, the key local settlement, and that the future of the coal industry will be addressed.
Coal mining has been a cornerstone industry at Svalbard ever since the early 20th century and the Store Norske, before the dismissals, employed about 340 people.
Opposition against Svalbard coal mining is growing, not only among environmentalists but also in parliament, the Storting. Olav Elvestuen, member of the Liberal Party, wants a full stop in mining and calls on government to rather invest in alternative industries. In a recent parliament session, Elvestuen underlined that Longyearbyen can become an Arctic logistical center for industrial activities, surveillance, search and rescue. "The question is not whether or not to abandon coal mining, but how to best protect Norwegian interests", he said in an address to the justice minister.
There are today about 2100 people living in Longyearbyen. In addition, about 180 people live in Ny-Ålesund and about 450 in Barentsburg, the local Russian settlement.
Related stories from around the North:
Finland:  Talvivaara mining company gets extra time for restructuring plan, Yle News