Native artifacts stolen from Bethel, Alaska health corporation headquarters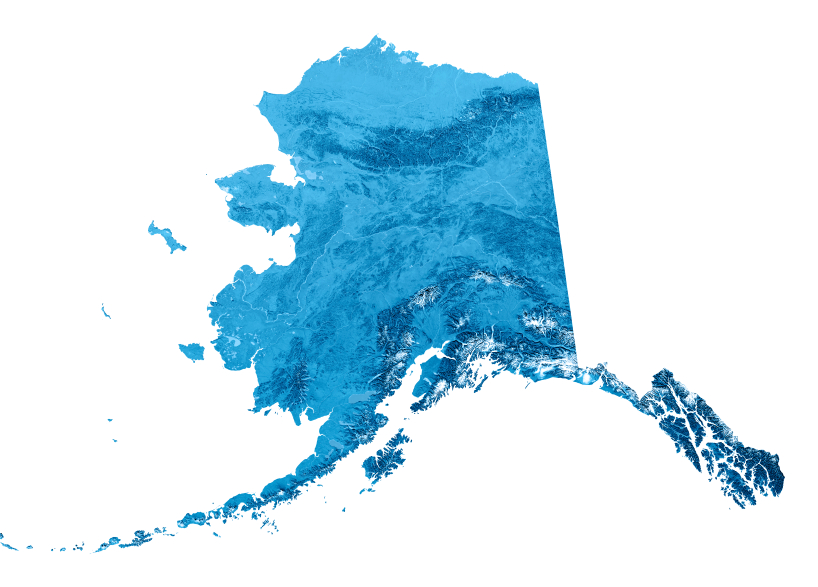 BETHEL — Native artifacts and artwork were stolen from display cases at the administrative headquarters of the Yukon-Kuskokwim Health Corp., a discovery made Monday afternoon, according to the Alaska Native-run organization.
Thirteen items were taken, including a detailed whalebone sculpture, an ivory knife in the shape of a seal, story knives, miniature ivory loon masks and grass baskets, according to YKHC. The corporation valued the items at $11,000, but the damage goes deep.
"Our YKHC heritage has been stolen," read a plea for help circulated Tuesday afternoon to community groups in the Western Alaska hub, along with a flier depicting the stolen artifacts.
Bethel police are investigating the break-in but weren't ready to release much information. A detailed inventory of the stolen items was being prepared, Lt. Joseph Corbett said Wednesday.
"We aren't sure how they got in. We're not sure if it's somebody that works there, somebody from outside. We don't have a whole lot of information yet," Corbett said.
State-wide alert
The theft is significant, curators said.
Pawnshops have been alerted, as have museums around the state.
"Be on the look out for stolen artifacts," Scott Carrlee, curator of museum services for the Alaska State Museum, said in an email to museums. "There was a major art theft in Bethel."
Metal locks on the clear display cases holding the artifacts were jimmied open, said Newton Chase, YKHC vice president of support services.
The administrative building, the only three-story building in Bethel, is on Chief Eddie Hoffman Highway across from the hospital and next to the new Swanson's grocery store.
Besides offices, it includes a dental clinic, optical center and behavioral health services, as well as a fitness center for staff.
Exterior doors are locked on the weekends and at night. Employees with badges can get in through a back entrance, Chase said. Security crews make rounds of the campus, including the hospital, but there's not a constant presence at the administrative building. YKHC said it is doubling the security detail and will make extra checks outside of normal business hours.
Several items missing
Someone on Monday afternoon noticed that items were missing from a display case. Further checks found that small but valuable items were gone from three display cases on all three floors, the hospital said.
Perhaps the employee entrance door didn't close securely, or maybe someone followed an employee in, said Donna Bach, a hospital spokeswoman.
YKHC has just been upgrading the security system on its exterior doors, Chase said. There's no evidence someone broke into the building itself. But last week, the health organization found that someone had disabled a lock on an exit door so that people could come and go freely.
The health organization is offering a $1,000 reward for tips leading to an arrest and conviction, or the safe return of all the items
Corbin Ford, YKHC director of safety and security, emailed information about the theft to Bethel leaders and businesses, including airlines. Bethel stores that sell Native art also were alerted.
"We appreciate your willingness to provide communication to your organization about our terrible loss," the email said. "Keeping you and your organization informed prevents similar acts from happening to your team and simultaneously creates community awareness and adhesion."
Outraged by theft
As news spread on Facebook, Bethel residents were irate.
"Darn them!" Agnes Phillips posted. "B on the look out! Ask your children/young peeps. They usually r the ones to know."
Tiffany Tony, director of operations at Yuut Elitnaurviat, or People's Learning Center Inc., a vocational training program, helped to spread the word.
"The artifacts are priceless," she said Wednesday morning by email. "They only have value to the thieves if they can sell them."
YKHC has had break-ins in other secured buildings in recent months. The cause of a fire last year that destroyed a new alcohol treatment center under construction is still unknown. Seven Bethel juveniles were taken into custody in January on charges of burglary, theft and weapons misconduct. Bethel police said they were believed responsible for a string of recent burglaries and had rifled through vehicles, including at the hospital.
But the administrative building hasn't been targeted by vandals before, YKHC said. It opened in 1999. Some of the art was donated and other pieces were purchased.
"To a person, people have just been shocked and feel violated that this would happen," Chase said. "This is part of the heritage of all the people of this region."
Related stories from around the North:
anada: Feature Interview – The return of Inuit Art Quarterly, Eye on the Arctic
Russia: Karelian art on show in Russia, Yle News
Sweden:  Swedish Sámi visual artist shaping climate changes, Radio Sweden
United States:  Feature Interview – Alaskan artist Nicholas Galanin, Eye on the Arctic