Controversial Russian politician to head Artic commission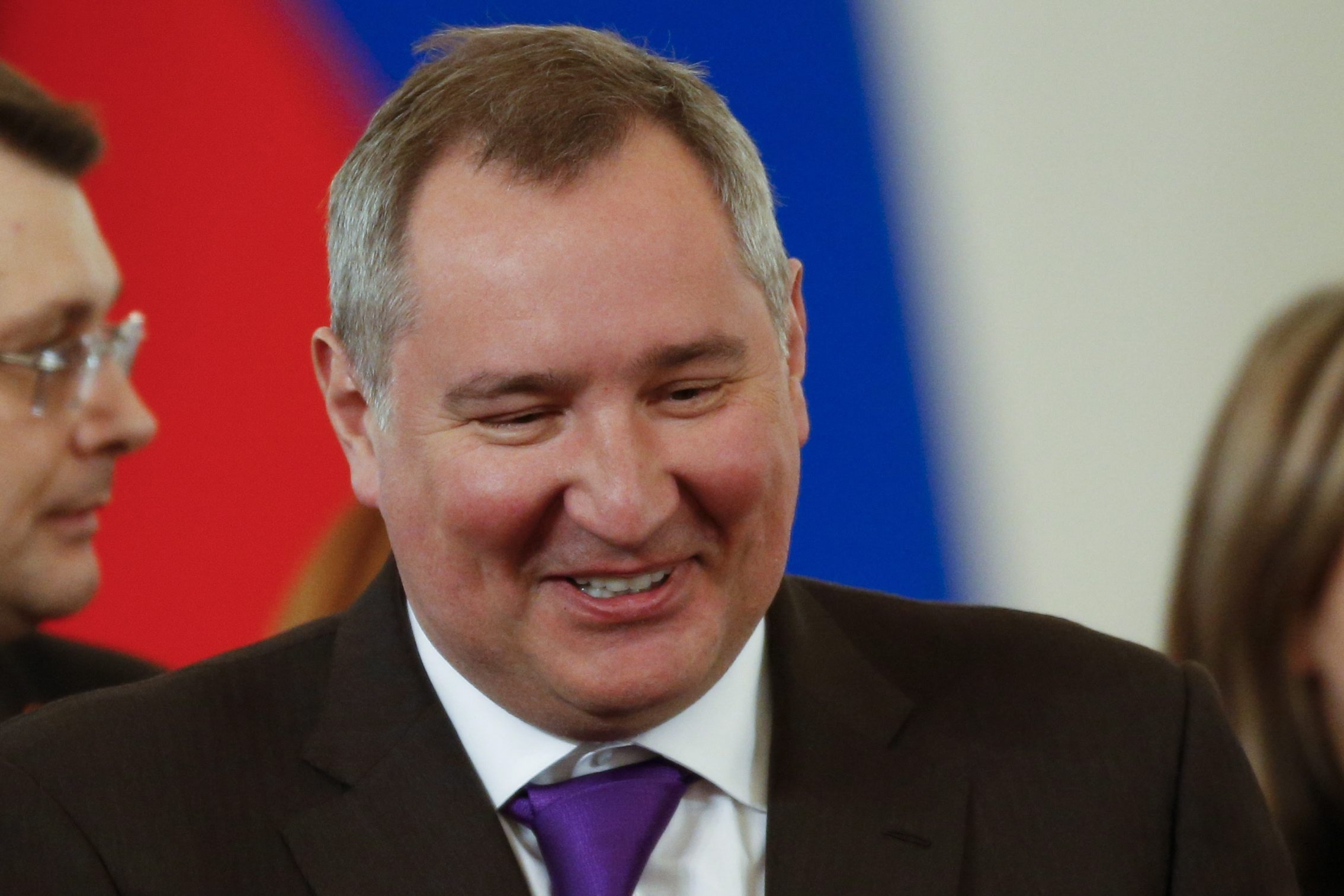 Deputy Prime Minister Dmitry Rogozin is said to become head of Russia's new commission for Arctic issues.
The commission will be responsible for both social and economic development of Russia's Arctic regions, as well as national security issues.
Rogozin is one the list of individuals sanctioned by theUS, EU and other countries for having direct involvement in destabilizing the situation in Ukraine.
Russia's President Vladimir Putin in February 3rd signed an order to establish a governmental commission for the Arctic, Kommersant writes.
According to Russian explorer and the president's special representative for Arctic and Antarctic issues Artur Chilingarov, the government has been given one month to decide who will be in the commission, which will be headed by Dmitry Rogozin, who "successfully led the Marine Board of the Government, and has experience" Chilingarov said to RIANovosti.
Former ambassador to NATO
Dmitry Rogozin has been Deputy Prime Minister in charge of defense and space industry since 2011. Before this, he was Russia's ambassador to NATO.
Rogozin in January 2013 made headlines both in Norway and Russia when he posted the Twitter message saying "Shiver, bourgeois! You're done with!)" as a comment to the commissioning of Russia's "Yuri Dologoruky" strategic submarine to the Northern fleet.
After BarentsObserver reported about then Norway's Foreign Minister Espen Barth Eide's response to Rogozin's statement, Regnum news agency posted a longer article about the Norwegian Foreign Minister's statement, Norway's NATO participation and the plans for a stronger military cooperation between the Nordic countries. Dmitry Rogozin reposted the article on his Facebook profile and wrote:
"Norwegian and Polish politicians should not practice in rhetoric but seriously think over implications their peoples will have as a result of USA's missile defense weapons deployment at their place starting from 2018. Those irresponsible decisions will inevitably cause escalation of military threats in Europe that Russia would have to give its military-technical response. And then no one would keep joking mood. It's time for Europe to learn to take self-consistent safety decisions instead of constantly checking with Washington and NATO and constantly putting on pomposity and groundless self-complacency out of despair."
Sanctions
On March 17, 2014, the next day after the Crimean status referendum, Rogozin became one of the first seven persons who were put by President Obama under executive sanctions. The sanctions freeze his assets in the US and ban him from entering the United States. He was also added to the Canadian and to the EU sanction list due to the Crimean crisis.
On May 10, 2014, he started a diplomatic conflict between Romania and Russia after Romania allegedly restricted its airspace to him. Because of this he made two threatening posts on his Twitter account, one of which stated that the next time he will be in Romanian airspace, he will be in a Tu-160 bomber.
In October 2014, Rogozin wrote a foreword for a book titled Alaska Betrayed and Sold: The History of a Palace Conspiracy by Ivan Mironov. In it Rogozin supported the author's claim that the sale of Alaska was a "betrayal of Russian power status". He also claimed in his writing that Russia had the "right to reclaim our lost colonies". Rogozin's opinion on Alaska came out right around the time that the U.S. state was preparing to observe the anniversary of the sale.
Russia has for some time been planning to establish some sort of structure – a ministry or a federal agency, to deal with Arctic issues. A source says to Kommersant that the current economic situation in Russia makes it impossible to establish a new ministry.
Putin expressed the idea to establish a "single point of accountability for the implementation of Arctic policy" at a meeting in the Security Council in April 2014. The organ should be a flexible, operational structure, which will help to better coordinate the activities of ministries and departments, regions and business.
Related stories from around the North:
Canada:  Arctic Council: The evolving role of regions in Arctic governance, Blog by Heather Exner-Pirot
Finland: US seeks Finnish support for Arctic goals, Yle News
Greenland:  Greenland urged to work with Arctic Council, CBC News
Iceland: Iceland conference draws on hopes, concerns for changing Arctic, Alaska Dispatch
Norway:   Permanent Arctic Council Secretariat opens in Tromso, Blog by Mia Bennett
Russia:  Russia still open for cooperation in the Arctic, Blog by Heather Exner-Pirot
Sweden: Scandinavian Arctic should cooperate more: report, Radio Sweden
United Kingdom:  The British Invasion – The Arctic Circle and observer states, Blog by Heather Exner-Pirot
United States: 10 takeaways from the 2014 Arctic Circle Assembly, Alaska Dispatch