Yle: Police to probe Forssa waste disposal company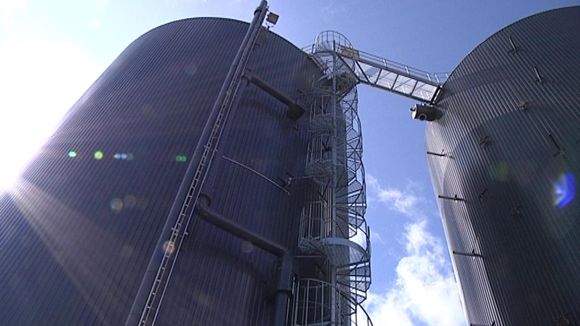 Employees of the Forssa waste management company Envor have blown the whistle on the organisation's operations, Yle's investigative programme MOT reported.
Local environmental officials have called in the police as a result of the programme's findings.
According to the Yle programme, employees of the non-hazardous waste disposal company Envor claim that the organisation's practices flouted environmental regulations.
The workers claim that Envor stored 1,000 tonnes of untreated fecal sludge at the Viiki waste water treatment plant, contrary to the provisions of its environmental permit.
The company is also alleged to have mixed fresh pine tar oil into compost. The MOT programme further alleges that Envor also conspired to conceal information about its waste treatment practices from the authorities in Häme.
"We are filing a request for an inquiry into whether or not accepting untreated compost and pine tar oil violates environmental protection laws and regulations governing waste disposal," said chief inspector Sinikka Koikkalainen of the Häme centre for economic development, transport and the environment.
Investigations continue
Police are still investigating waste water emissions at Envor's biogas facility, which have exceeded the prescribed environmental limits for years.
According to MOT, Envor filed its own request for an investigation with the police, targeting two supervisors working for the Häme environmental authorities.
For its part the company claims that its waste processing practices are in line with the provisions of the law and its environmental permit.
Envor Group processes a significant portion of the biowaste generated by major food companies such as S Group, the Vaasa bakeries, and Arla.
The MOT programme, "Waste baron's dirty business" airs Monday evening on Yle TV2 from 8.00 pm.
Related stories from around the North:
Asia: China's silk road plans could challenge Northern Sea Route, Blog by Mia Bennett
Canada:  IMO completes Polar Code environmental rules, Barents Observer
Finland: New Finland icebreaker can operate sideways with asymmetrical hull, Yle News
Iceland: 10 takeaways from the 2014 Arctic Circle Assembly, Alaska Dispatch
Greenland: Study finds increase in litter on Arctic seafloor, Blog by Mia Bennett
Russia: Submariners feed polar bears with garbage, Barents Observer
United States: Report warns more Arctic shipping will increase warming, affect health, Radio Canada International