Norway's oil exports plunge to half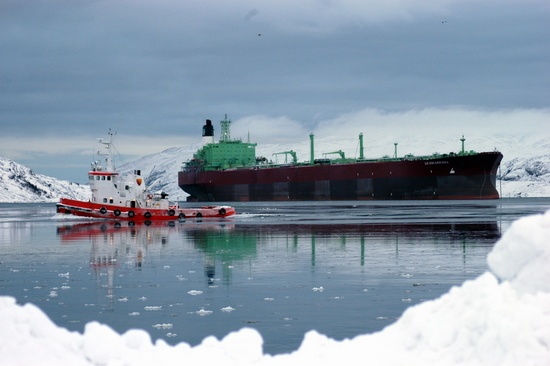 Falling oil price hits Norway hard. Exported crude oil for NOK 13.2 billion (€1.54 billion) in January, less than half from the corresponding month last year.
The value of crude oil export in January 2014 was NOK 29.1 billion (€3.34 billion). From January last year till January 2015, oil price decreased with nearly 45 percent and is the main reason for the external trade decline, reports Statistics Norway.
Also, crude oil export itself declined from 43.4 million barrels to 35.5 million barrels in January this year.
"This is the lowet export value of crude oil since November 2001," Statistics Norway writes. For Norway, peak oil has passed.
With falling oil prices, growth prospects for the Norwegian economy have weakened and activity in the petroleum sector is softening. This will have spillover effects on the wider economy and unemployment may edge up ahead, argues the Bank of Norway when they in December last year surprised the marked by lowering the key policy rate by 0.25 percent to 1.25 percent.
Exports of natural gas amounted to NOK 24.1 billion (€2.82 billion) in January; a decrease of 2 per cent compared to January 2014. A total of 9.7 billion cubic metres of natural gas in gaseous state were shipped abroad – an increase of 4.4 per cent from January the previous year.
In January, BarentsObserver reported that Statoil, Norway's largest oil company, announced there will be no drilling in the Barents Sea in 2015.
GDP growth in Norway is expected to drop from 2.3 percent in 2014 to 1 percent this year.
Related stories from around the North:
anada:  Stymied in the Lower 48, Alberta floats idea of moving tar-sands oil through Alaska, Alaska Dispatch
Greenland: #SavetheArctic… from Greenpeace, Blog by Heather Exner-Pirot
Iceland:  From Arctic Circle 2013-2014, a big drop in the price of oil, Blog by Mia Bennett
Norway:  'Arctic oil is incommensurate with 2ºC target:' WWF, Barents Observer
Russia: Russian oil production to drop by 70,000 barrels a day in 2015 – OPEC, Barents Observer
United States: Arctic standards won't be ready for Shell's return, Alaska Dispatch