Alaska: Point Hope opts out of lawsuit over 2008 Chukchi lease sale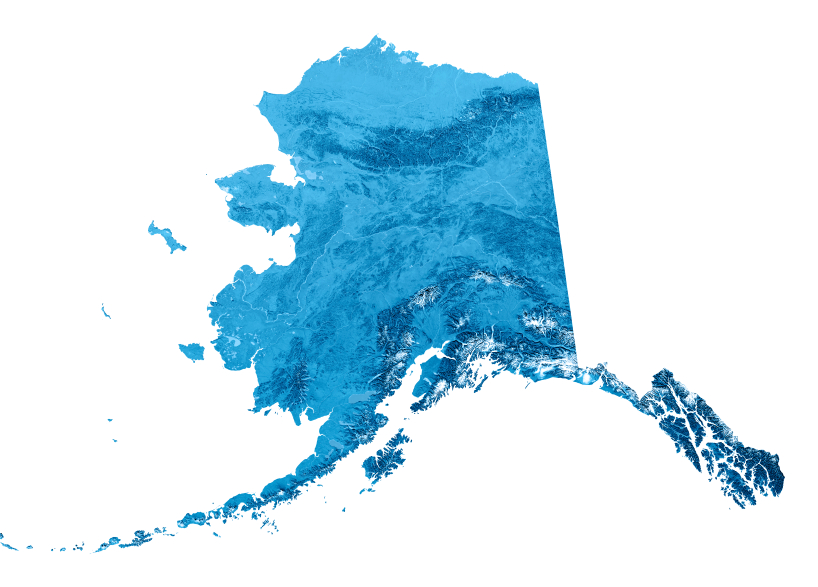 The lead plaintiff in a lawsuit that stalled Arctic Outer Continental Shelf oil drilling has pulled out of the 7-year-old legal action.
The Native Village of Point Hope, a tribal government that has for years been a staunch opponent of Arctic offshore oil development, is withdrawing from a 2008 lawsuit that sought to block or overturn the U.S. Mineral Management Service's Chukchi Sea lease sale held that year.
The decision to drop out of the lawsuit came after the release of new federal safeguards specific to the Arctic that are "allowing for safer OCS exploration as a result of this lawsuit," the council said in a resolution approved 6-0 by the village council last week.
"We will not be giving up our protection of our subsistence rights as Inupiaq people of Point Hope, but need to redirect our efforts in order to be a part of the oversight of all OCS exploratory drilling in the Chukchi Sea," Jack Schaefer, the president of the Native Village of Point Hope, wrote to Erik Grafe, an Earthjustice attorney who has been representing the village.
In a news release issued late Tuesday, Schaefer said the decision was also based on the village's desire to reap economic benefits from development.
"After careful consideration, we realized this litigation was preventing us from having meaningful discussions inside our region regarding responsible resource development. We will continue to closely monitor Outer Continental Shelf drilling activities while we pursue title and ownership of our ocean as an aboriginal claim to maintain control of our area — which includes revenue sharing of our oil," he said in the release.
Point Hope's reversal was welcomed by Rex Rock, president of Arctic Slope Regional Corp.
"We share NVPH's desire, along with all our other whaling communities, that our subsistence marine traditions are protected; withdrawing from this lawsuit removes the barrier that has prevented us from working together," Rock said in a statement. "Now we can sit at the table to have meaningful discussions on how to move our North Slope communities forward."
"This recent action demonstrates that when we come together as one people — free from outside influence — we can progress our region forward in a productive manner," Rock said.
ASRC and several village corporations in July announced a joint venture with Shell to develop the Chukchi leases.
Point Hope had been the lead plaintiff in a lawsuit filed against the Interior Department challenging Oil and Gas Lease Sale 193, held by MMS on Feb. 6, 2008. That lease sale drew over $2.66 billion in high bids, a record for Alaska; $2.1 billion of that came from Royal Dutch Shell.
But the lucrative lease sale has a tangled history fraught with legal pitfalls.
Remedial lease sale studies ordered twice
Point Hope and its co-defendants argued in their original lawsuit that the Bush administration rushed the leasing and that the environmental impact statement written before the Chukchi tracts were put on the auction block was deficient. Federal courts agreed in part, ruling twice that the pre-sale environmental analysis was inadequate.
The groups' lawsuit resulted in two court-ordered rewrites of that pre-sale environmental impact statement.
The first rewrite was completed in 2011 by the Bureau of Ocean Energy Management, a successor agency to the MMS. That rewrite, in the form of a supplemental environmental impact statement, addressed deficiencies in the original pre-sale environmental review that were cited by U.S. District Court Judge Ralph Beistline in a 2010 ruling.
The second rewrite, resulting in a final study released by BOEM on Feb. 12, addressed additional deficiencies found by the 9th Circuit Court of Appeals in a Jan. 22, 2014 ruling. The appeals court faulted BOEM for relying on only a single oil production scenario in its supplemental environmental analysis.
Now that the second rewrite is complete, Interior Secretary Sally Jewell is expected to issue a record of decision within days endorsing it and affirming the lease sale held seven years ago.
Jewell has not said what her decision will be, but in a recent statement she was upbeat about Chukchi Sea oil prospects
"Alaska is a critical component of our nation's energy portfolio, and the Chukchi Sea has substantial oil and gas potential, as well as sensitive marine and coastal resources that Alaska Native communities depend on for subsistence," Jewell said in the statement, which announced completion of the final supplemental environmental impact statement. "The updated analysis is a major step toward resolving the 2008 oil and gas leases that have been tied up in the courts for years. We remain committed to taking a thoughtful and balanced approach to oil and gas leasing and exploration in this unique, sensitive and often challenging environment."
BOEM director Abigail Ross Hopper, speaking to Alaska reporters earlier this month, was also optimistic that the new environmental analysis will satisfy questions that had put the 2008 lease sale in limbo.
"The Alaska office did an incredible job of finalizing the supplemental environmental impact statement," she said during a visit to Anchorage. Jewell's record of decision should come by the end of March, she said, and — assuming that affirms the lease sale — steps toward exploration permitting should follow.
Affirmation by Jewell would allow formal review of Shell's new plan
The environmental impact statement rewrites froze the Chukchi leases, precluding any exploration work on any of them and stopping the clock on their expiration. During the rewrites, BOEM and its sister agency, the Bureau of Safety and Environmental Enforcement, were forbidden from issuing any permits for exploration work on the Chukchi leases sold in 2008. Shell last August submitted a revised Chukchi exploration plan; while BOEM has been allowed to review it informally, it has been precluded by court order from taking any formal action on it.
If Jewell's record of decision affirms the sale, and the court is satisfied with all of BOEM's steps, the agency will be able to formally deem Shell's new exploration plan complete and take other official actions on it, Hopper said.
Aside from obtaining BOEM approval for its revised exploration plan — a major regulatory hurdle — Shell must also secure several other permits before it is allowed to resume its drilling in the Chukchi.
Shell's revised exploration plan proposes two drill ships operating simultaneously in the Chukchi. The ships would be the Noble Discoverer, which drilled the top portion of a single Chukchi well in 2012, and the Polar Pioneer, a Transocean drilling vessel hired by Shell to take the place of the wrecked Kulluk drill ship, which had been used in 2012 to drill in the Beaufort. Shell is hoping to complete six exploration wells in the Chukchi, a program that could take multiple drilling seasons.
The two drill ships will act as backups for each other should there be need for a relief well to quell a blowout, according to Shell's plan. The new Arctic standards released by last month by BOEM and BSEE would require all operators in federal waters of the Chukchi and Beaufort seas to make similar backup-rig arrangements.
The Arctic standards would also require seasonal cessation of drilling long before pack ice starts to move in, establishing what Hopper called a "shoulder period" should a spill cleanup be required. "The goal is that should a spill happen, it will be dealt with before the ocean is iced over," she said.
Standards specific for the Arctic are logical, BSEE Director Brian Salerno told reporters during the Anchorage meeting earlier this month.
"No one in the industry would make the argument that the Arctic should be treated exactly the same as, say, the Gulf of Mexico. They all know that there are unique aspects to it, and they have to be addressed in some fashion," said Salerno, a U.S. Coast Guard veteran.
The proposed Arctic standards are still in a 60-day review and would not be in place during the upcoming open-water season should Shell be allowed to resume drilling this year. But many of the elements of the proposed Arctic standards have already been incorporated into permits previously issued to Shell, Salerno said.
-By Alaska Dispatch News reporters Yereth Rosen and Dermot Cole
Related stories from around the North:
Canada:  Canada ponders exceptions to relief well rule for Arctic oil drilling, Alaska Dispatch
Finland: Finns still sharply divided over wind power, Yle News
Greenland: Arctic oil and gas must stay in ground to restrict warming to 2°C says study, Blog by Mia Bennett
Iceland:  From Arctic Circle 2013-2014, a big drop in the price of oil, Blog by Mia Bennett
Norway:  Norway offers 34 Arctic blocks along Russian border, Barents Observer
Russia: Peace and stability crucial for Arctic economy, Barents Observer
Sweden: Lower electricity bills for Swedes, Radio Sweden
United States: Alaska – ConocoPhillips moves ahead at Kuparuk even as layoffs hit Slope contractors, Alaska Dispatch News