North Pole camp for Russian paratroopers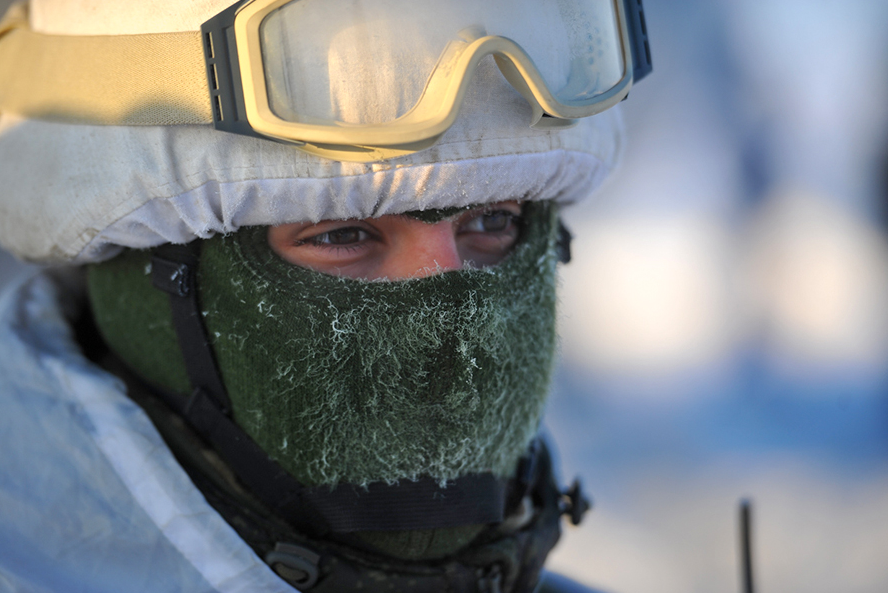 Tourists will be replaced by soldiers and scientists on the North Pole this spring. Instead of the traditional Barneo ice camp, Russia is about to establish two bases – one for scientists and one for the military.
The Russian Geographic Society's Expedition Center has started preparations for this season's floating stations close to the North Pole. The last 14 seasons the ice base Barneo has been the main base for tourism and expeditions to the North Pole.
This year, plans seem to have changed. Russia has announced the start-up of the expedition "Arktika-2015", which will consist of two different floating stations. One is the traditional scientific research station "North Pole".  Depending on the ice conditions, this base will be operational 3 to 6 months, starting from mid-April.
The other base Geographic Society's Expedition Center is preparing will be called Kupol and will be used for an international exercise by the Ministry of Defense. The exercise "Pobeda-2015" is dedicated to the 70 anniversary of the victory in WWII and the 85th anniversary of Russia's Airborne Forces, the Expedition Center's web site reads.
Survival & rescue training
Last year the Russian Airborne Forces used Barneo as a base for survival training and training on rescue operations in Arctic conditions. In April more than 90 paratroopers from the Ivanovo-based 98th Airborne Division jumped from an Ilyushin Il-76 onto the ice close to the North Pole.
At the Kupol base the military will conduct drills on setting up camps in case of emergency situations with vessels on the Northern Sea Route or with planes on the transpolar air flights.
The Barneo project is not closed forever, according to the Russian Geographic Society.  "Next year it will continue its existence with all interested operators, but this season our team has another mission."
A helicopter group is currently searching for a suitable ice floe to place the bases. The helicopters left the island of Sredny on Severnaya Zemlya on Tuesday and have landed some 300 kilometers from the North Pole. If the weather conditions allow, a Il-76 airplane will soon take off from Murmansk with fuel and equipment for the helicopter group, the Russian Geographic Society's Expedition Center's web site reads.
Related stories from around the North:
Canada:  Canadian Rangers – The Watchers, Radio Canada International
Finland:  Russian troops near Finnish border placed on combat readiness, Yle News
Norway:  Peace and stability crucial for Arctic economy, Barents Observer
Russia: Russia's Arctic policy up for remake, Barents Observer
Sweden:  Sweden's government scared of NATO facts: Moderates Party, Radio Sweden
United States: U.S. Arctic rep: Russia's Arctic buildup not necessarily martial, Alaska Public Radio Network