Ship trouble in the Arctic on the rise: report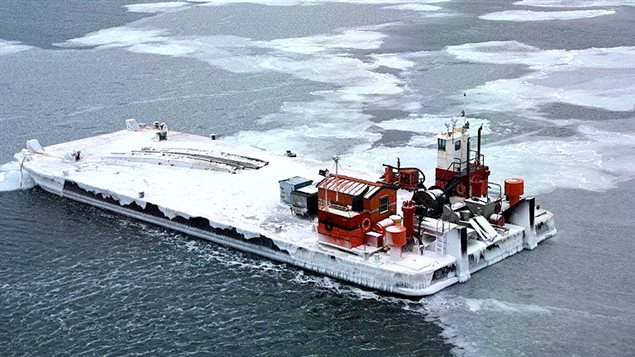 A new report says that as Artic ship traffic has increased, so has the number of Arctic ship mishaps.
The annual Shipping and Safety Review by Allianz Global Corporate & Speciality, counts 55 ship casualties in the waters of the Arctic Circle last year, up from three a decade ago. Machinery damage or failure accounts for nearly half of those, with wrecking or stranding in second place. Only one Arctic ship, near northern Norway and Iceland, was considered a total loss. The report covers shipping losses for ships over 100 gross tons.
As Arctic ice diminishes, some are predicting the Arctic will become an important region for global shipping. In 2013, with little summer ice, 71 ships navigated some or all of the Northern Sea Route, across the north of Russia. Traffic slowed in 2014 with a rebound of ice. This winter, Arctic ice reached its peak Feb. 25. The extent of annual sea ice cover was the lowest since satellite records began.
Related stories from the North:
Canada:  Supply barge adrift in the Arctic for months, Radio Canada International
China: China's silk road plans could challenge Northern Sea Route, Blog by Mia Bennett
Finland: New Finland icebreaker can operate sideways with asymmetrical hull, Yle News
Iceland: 10 takeaways from the 2014 Arctic Circle Assembly, Alaska Dispatch
Greenland: Study finds increase in litter on Arctic seafloor, Blog by Mia Bennett
Russia: Submariners feed polar bears with garbage, Barents Observer
United States:  Time to ramp up Arctic infrastructure in the U.S., Analysis: Sourabh Gupta & Dr. Ashok K. Roy